Run time: 2 hours 15 minutes including a 20 min intermission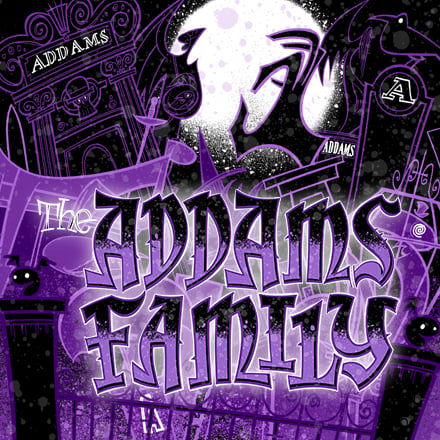 UC DAVIS HEALTH PAVILION
July 25 – 30, 2023
TICKETS ON SALE NOW
For single-show tickets, choose your performance below. Remember, if you buy tickets to more than one show, you get a discount, and the more shows you see, the more you save. Your discount will start showing up when you buy tickets to another show in the season. Purchases must be in the same transaction for the discount to apply.
This "deliciously dark and superbly funny" musical comedy embraces the wackiness in every family. The award-winning show is based on some of the characters created by The New Yorker cartoonist Charles Addams in his single-panel drawings, which depict a ghoulish American family with an affinity for all things macabre. Broadway At Music Circus premiere.
CORPORATE SPONSOR

---
Content Guide: A very entertaining musical comedy, the show does have some mildly bawdy humor and references.  Younger children may have difficulty following the plot.
*Be wary of buying tickets from any source other than this website, the Broadway Sacramento Box Office, or the Memorial Auditorium/SAFE Credit Union Performing Arts Center Box Office. Broadway Sacramento is unable to seat, replace or refund for fraudulent, invalid or duplicated tickets.
Accessibility
*Broadway Sacramento offers many services for Broadway At Music Circus and Broadway On Tour shows to help provide access and to promote the inclusion of our patrons with disabilities. For more information visit our Accessibility page.