Gain vital training and mentorship towards a professional career in arts administration
CLICK THE LINK BELOW TO VIEW OUR DOWNLOADABLE FLYER
PROGRAM OVERVIEW
The Professional Assistant Program is designed for college or graduate students who are interested in theatre administration careers in Development, Education and Community Engagement, Marketing, Design, or Technology.
Professional Assistants have the opportunity to enhance their practical knowledge, skills, and professional contacts through close interaction, training, and mentorship with Broadway At Music Circus staff. We are looking for mature, self-reliant, articulate students who are able to work effectively in a fast-paced environment.
MISSION
Broadway Sacramento is committed to the presentation of quality theatrical productions to enrich the cultural life of the greater Sacramento region, the state of California, the United States and the international community. The goals of the organization are to preserve and expand the American musical theatre as an art form by educating new audiences and nurturing aspiring artists.
BENEFITS
Earn 4 units of College Credit through American River College, paid for by Broadway Sacramento
Receive a $50/day stipend
Tickets to Music Circus Monday for all six productions
Free tuition to attend our Broadway Dance Class Series
Resume building workshops
Receive insight into the art and operation of professional theatre through weekly Tuesday Talkbacks with members of the Broadway At Music Circus creative teams, staff, actors, and artisans, with dinner provided. Past speakers include:

Glenn Casale: Director for Broadway, National Tour, TV
Jared Gertner: Actor on Broadway and TV
Brittany Hartman: Wig Designer for Broadway, TV, SNL and NBC Studios
Craig Horness: Stage Manager for Broadway At Music Circus and Ford's Theatre Society
David Neville: Lighting Designer for National and International Tours, MET Opera, TV
"This program truly impacted me as a professional through real-world experience for my resume, concrete learning opportunities, and network building."
– Social Media and Marketing PA, 2022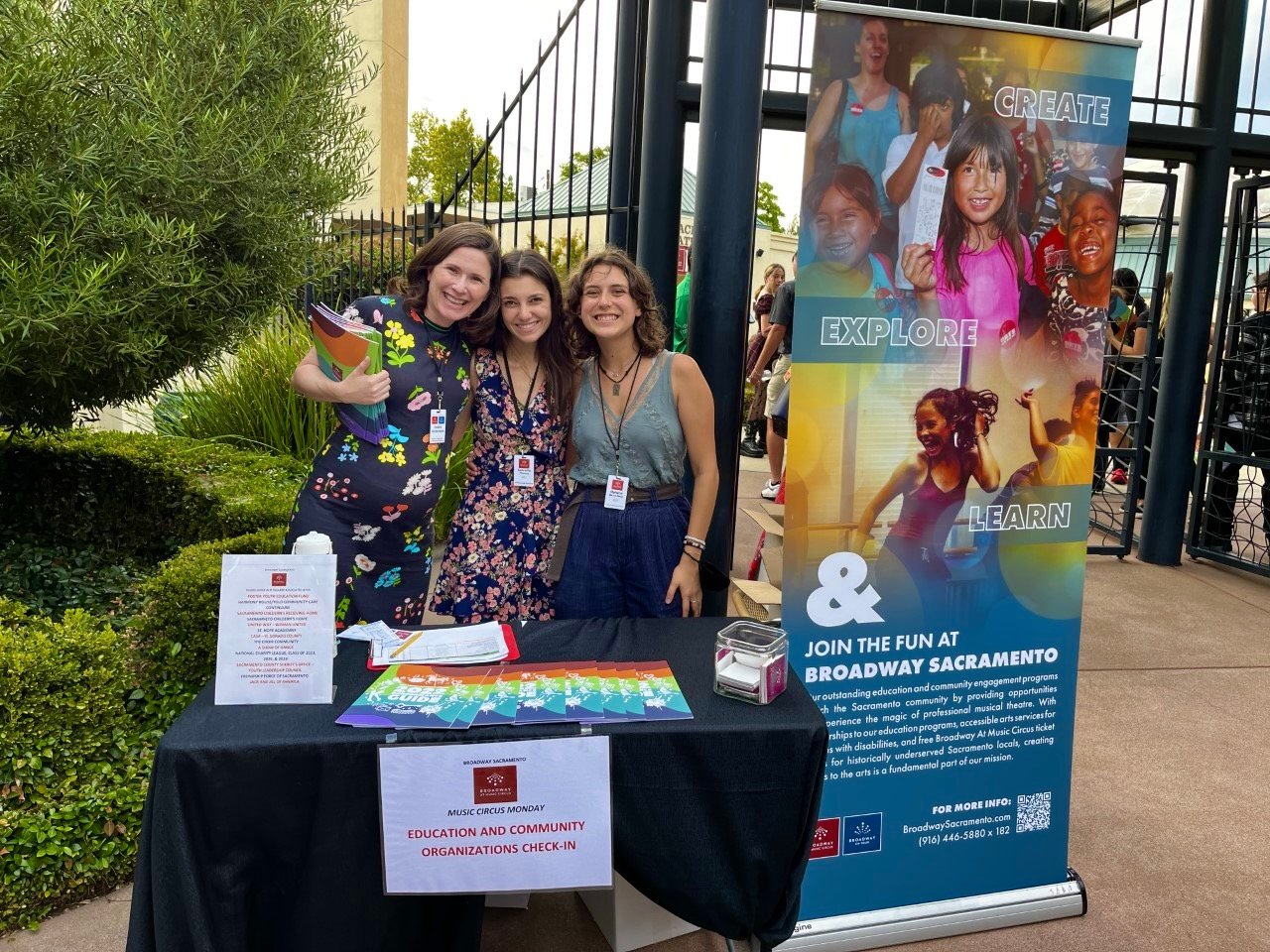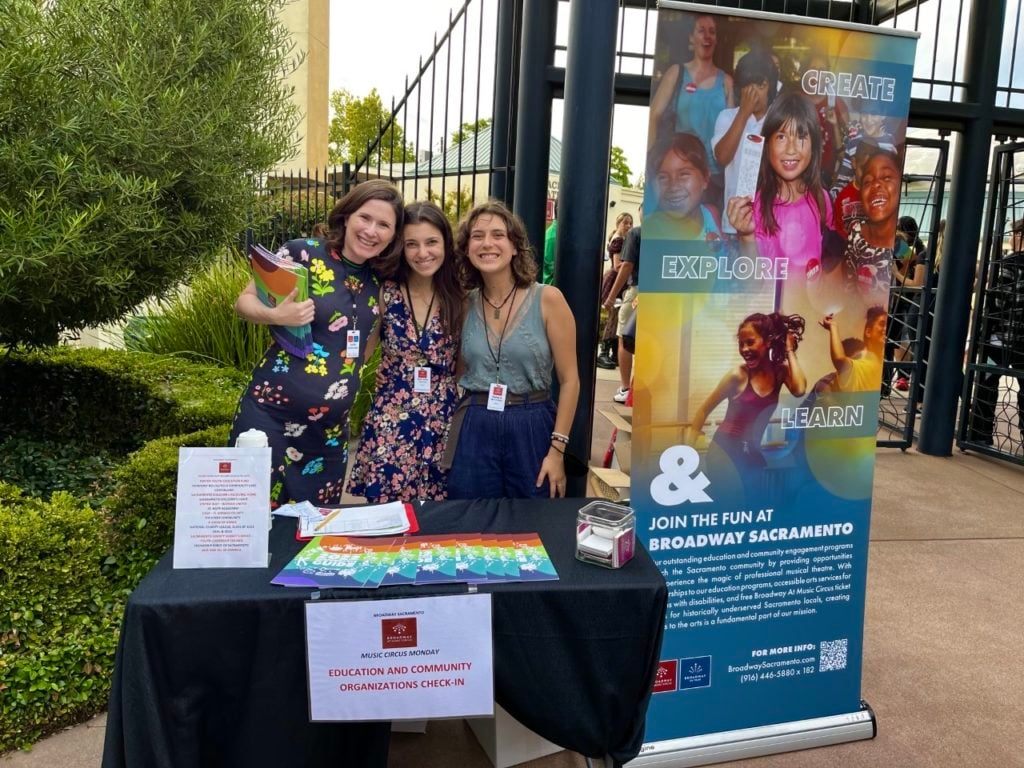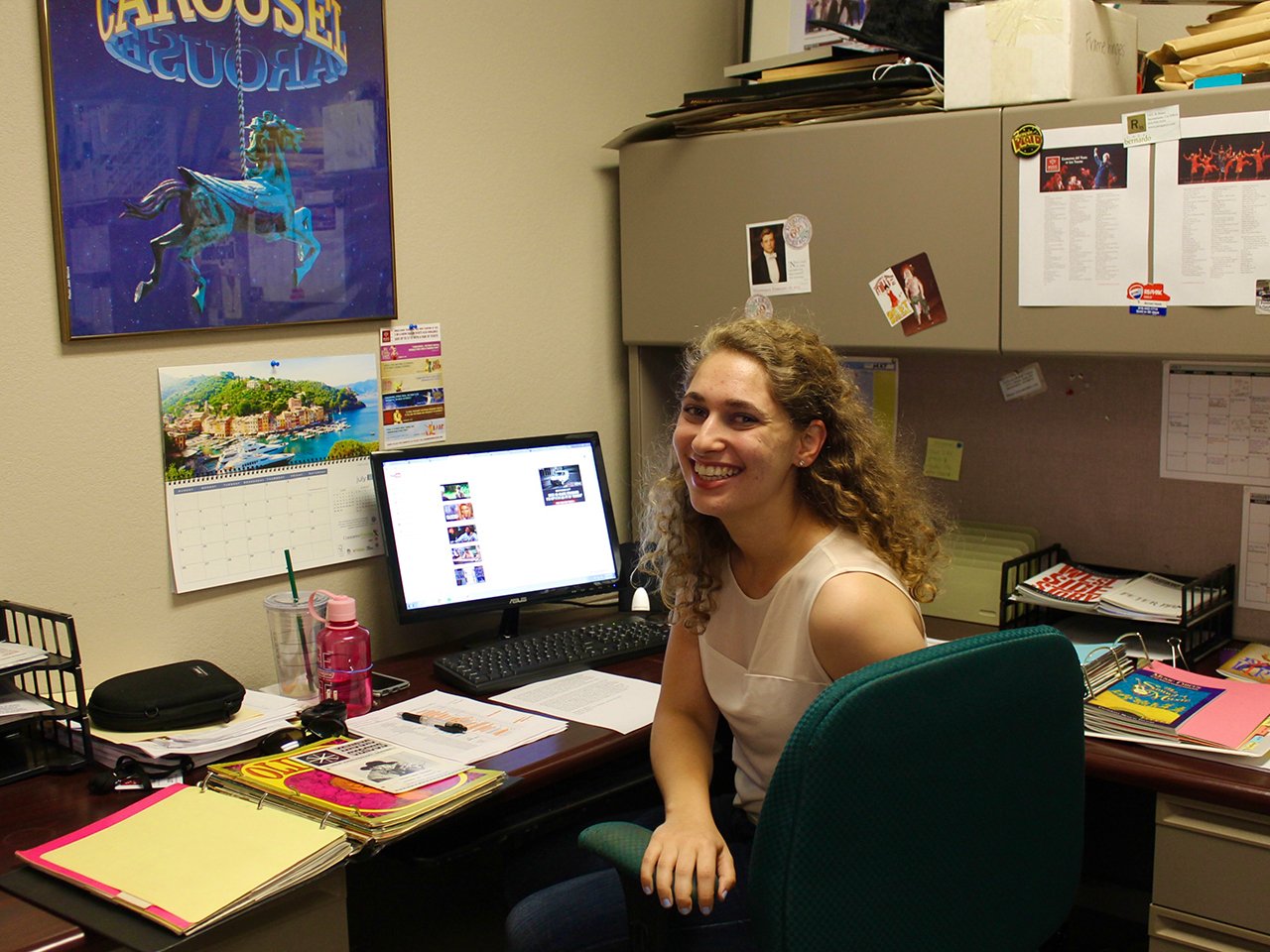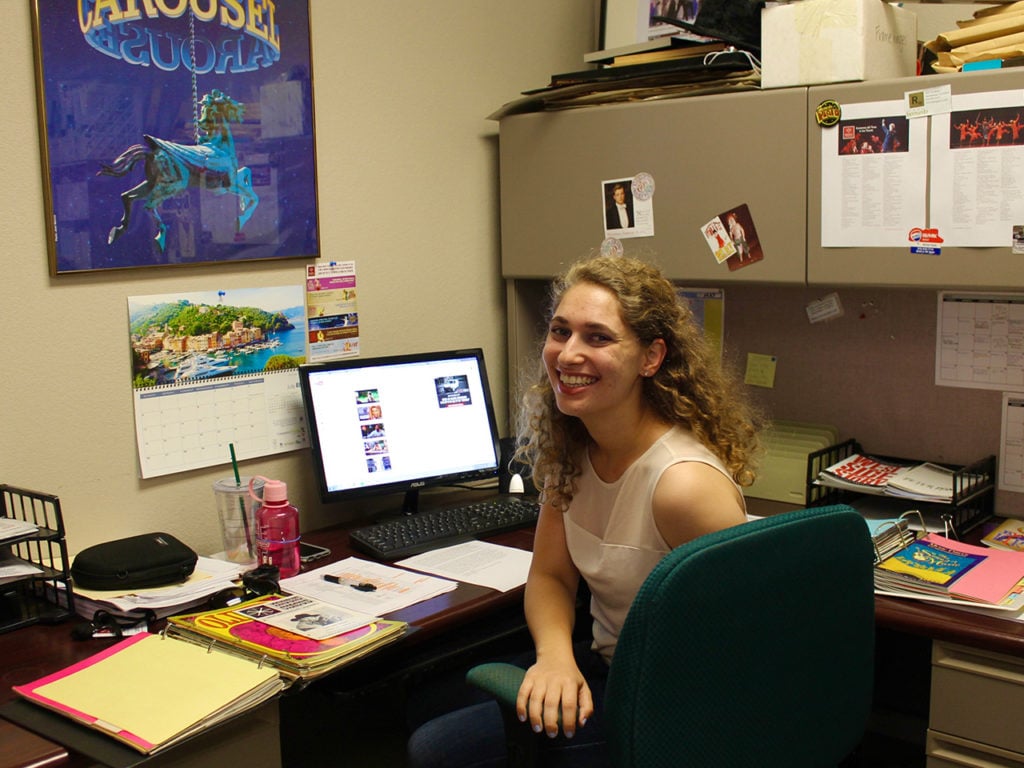 DEVELOPMENT (2 POSITIONS): Full-time, seasonal positions. Assist the development department with special events, hospitality lounge, project management and general administrative work. Minimum requirements: knowledge of Microsoft Word and Excel and organizational skills as well as an interest in working with the public. Ideal candidates are interested in fundraising and nonprofit arts management. Positions run early May (negotiable) through end of August.
EDUCATION & COMMUNITY ENGAGEMENT: Full-time, seasonal position. Assist the education and community engagement department in the implementation of all summer programs, including internships, Camp Music Circus, Junior Company, Arts Alive, Music Circus Monday and Accessible Arts performances (hyperlinks). Schedule includes some evenings and weekends. Minimum requirements: excellent communication and organization skills, fluency with Microsoft Word and Excel, as well as an interest in working with people of all ages and abilities. Ideal candidates are able to multi-task, and interested in careers in education, outreach, and/or community engagement. Position runs mid-May (negotiable) through end of August.
MARKETING & P.R.: Full-time, seasonal position. Assist with the coordination of content for six show playbills, draft press releases, and work directly with the casting/creative/production teams and graphic designers on publication content. Update archive production database. Ideal candidates should be strong writers, have excellent proofreading, editing, organization and communication skills. Position runs mid-May through mid-August (negotiable).
SOCIAL MEDIA & MARKETING: Full-time, seasonal position. Assist with social media campaigns on Facebook, Twitter, Instagram and other platforms. Support grassroots marketing campaigns throughout the midtown and downtown Sacramento region. Coordinate volunteer assignments for photobooth needs. Post production information on area event listing websites. Ideal candidates should have a valid driver's license and vehicle, be available to work nights and weekends, and have some experience with graphic design and/or photography. Position runs late May through end of August.
GRAPHIC DESIGN: Full-time, seasonal position. Assist with internal client design needs. Create (at least) two (or more) print publications for educational program offerings. Ideal candidates have an ideation process, strong editing eye, capable of using Adobe suite, must be a current design student or recent graduate. This position will work closely with the Graphic Designer, marketing staff and additional marketing professional assistants on all products. The goal of this position is to create an environment similar to working in the field. Photography or illustration experience a plus. Position runs late May through end of August.
TECHNOLOGY: Full or part time, seasonal position. Gain experience setting up and deploying computer systems as well as learning about server maintenance, BYOD support, inventory management, and software installations. Ideal candidates are detail-orientated, able to prioritize and troubleshoot, and interested in careers in technology. Position runs mid May through end of August; start and end dates are negotiable.
My summer as a Professional Assistant with Broadway Sacramento was one of the most impactful experiences of my life. I gained hands-on experience learning about the inner operations of a non-profit theatre company, met many talented theatre professionals, and saw some incredible performances. The PA program left me feeling very equipped to start out my career, and I highly recommend it for anyone looking to pursue a career in arts administration.
– Education and Community Engagement PA, 2018
---
Applications are now closed. Please check back in January 2024.
FREQUENTLY ASKED QUESTIONS

Q: What is my schedule going to be like?

A: Schedules vary depending on the department, but often include nights and weekends.

Q: How many hours a week will I be engaged in the program?

A: Professional Assistants are scheduled an average of 40 hours a week.

Q: Is housing or transportation provided?

A: No. You must have local housing and reliable transportation.

Q: Do I need a work permit?

A: You need a work permit if you are under 18 years old.

Q: Do I have to be a student at American River College to apply?

A: You do not need to be a current student at American River College, but you will be required to register at American River College if you are accepted into the Professional Assistant program. Enrollment and tuition for the Work Experience course is handled by Broadway Sacramento.