PERSONALIZED PLAQUE ON BROADWAY AT MUSIC CIRCUS SEAT
Honor a Loved One, Support Broadway Sacramento
A tax-deductible gift of $1,000 allows you to have a name or inscription engraved on a brass plaque affixed to the theatre's seat back (for a minimum of 10 years). Memorialize your Broadway At Music Circus seats, honor a loved one, a favorite actor or your company, or just announce to the world that you love musical theatre. Your dedication will be a testament to your belief in the power of live theatre to enrich peoples' lives.
Choose a message
You have the option to choose 1 or 2 lines for your inscription. If you choose 1 line, the character limit is 60 characters including spaces. For 2 lines, each line is limited to 30 characters including spaces.




PURCHASE A PLAQUE
Support Broadway Sacramento through this unique opportunity to let the world know how much you love musical theatre.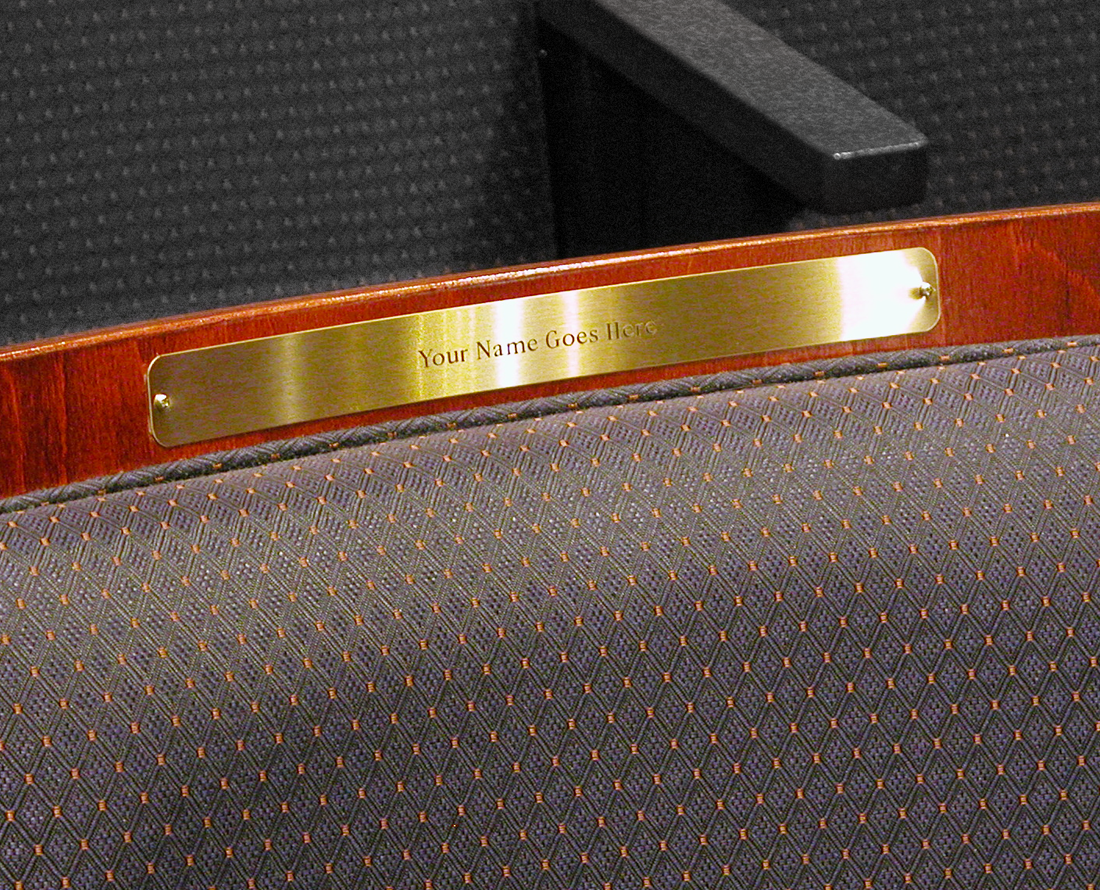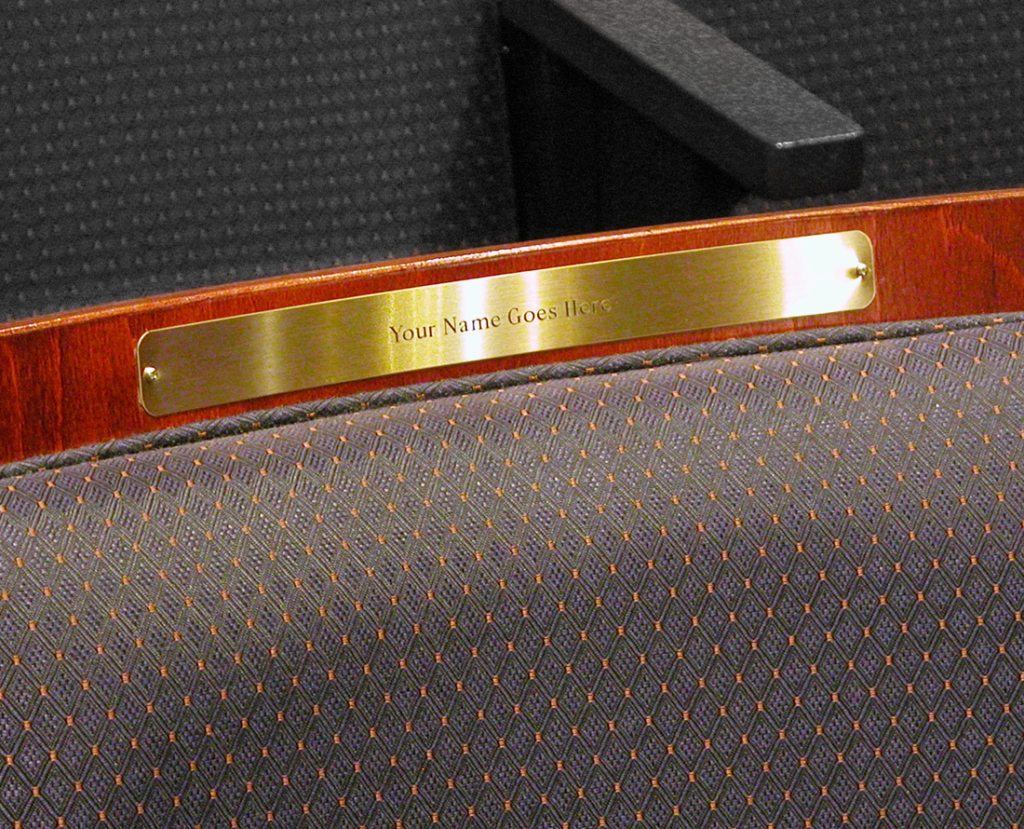 Questions
Development Contact Form
"*" indicates required fields