Ticket sales cover only a portion of our production costs
As a nonprofit arts organization, Broadway Sacramento simply wouldn't exist without the generous contributions of individuals, corporations, and organizations. Ticket sales cover only a portion of our production costs, making donations critical to our work. Your tax-deductible donation to the nonprofit Broadway Sacramento helps us continue to thrive, and through Broadway At Music Circus and Broadway On Tour, bring the best in musical theatre to our community. Additionally, your contribution helps educate the next generation of artists and audiences through our Education and Outreach programs.

Give Once or Monthly
Consider breaking up your donation in monthly increments to make more of an impact! Make an even bigger difference as a Sustaining Member with monthly or quarterly auto-contributions! You will be charged for the first month, and, in order to ensure protection of cardholder data storage, a member of the Development team will contact you to finalize the recurring schedule.
"I became a Sustaining Member because it's a cause close to my heart, and by breaking my donation up on a monthly basis, I'm able to afford a charitable gift that makes a real impact." — Broadway Sacramento Donor
DONOR BENEFITS
DONORS' CIRCLE BENEFITS
$275-$499

Listing in all playbills
Two passes to a Donors' Invited Dress Rehearsal at Broadway At Music Circus
Invitation for two to the "Behind the Scenes at Broadway At Music Circus" luncheon
$500-$999

Above benefits plus
Unlimited access to the Donors' Courtyard at Broadway At Music Circus and Donors' Lounge at Broadway On Tour
Invitation to the Broadway On Tour Sneak Peek Event in the spring
Five concession coupons for Broadway At Music Circus or Broadway On Tour season
Invitation for two to attend a Broadway At Music Circus dress rehearsal of choice
$1000-$1499

Above benefits plus
Concierge Ticket Service
Five additional concession coupons for Broadway At Music Circus or Broadway On Tour
Invitation for two to a Broadway At Music Circus cast party
DIRECTORS' CIRCLE BENEFITS
$1,500-$2,499

Above benefits plus
Invitation for two to annual Directors' Circle Appreciation Event
Invitation for four to a Broadway At Music Circus cast party
Exclusive Broadway At Music Circus signed playbill of a show of your choice
Name recognition in the Donors' Lounge/Courtyard
$2,500-$4,999

Above benefits plus
Backstage tour of Broadway At Music Circus and sit in on a rehearsal session
Exclusive Broadway At Music Circus signed print or playbill of a show of your choice
Special offer promotion codes
$5,000-$7,499

Above benefits plus
Exclusive Broadway At Music Circus signed prints or playbills for the entire season
Tour of the Broadway At Music Circus Production Center
Lunch with Broadway Sacramento leadership
Curated experience (examples: your choice of a select first run-through, music, or technical rehearsal; opportunity to bring guests to Behind the Scenes or other events)
$7,500-$9,999

Above benefits plus
Private tour of the Broadway At Music Circus Production Center, theatre, and rehearsal session for up to six people
VIP Concierge service for house seats at New York Broadway shows
Customized Broadway At Music Circus experience (examples: photo opportunity with select company member or cast, multi-rehearsal option to include 3+ rehearsals to follow the evolution of a show)
$10,000+

Above benefits plus
Invitation for two to join Broadway Sacramento President/CEO Richard Lewis and his wife Joann for dinner, backstage tour and tickets to a Broadway On Tour Or Broadway At Music Circus production. (Show TBD based on availability)
Access to House Seats through VIP Concierge Ticket Service
An exclusive unique experience to honor your gift (examples: Immersive Broadway At Music Circus theatre/Production Center tour of choice with Artistic Director, Properties Designer, Costume/Makeup designers, etc.)
Benefits from your contribution are good for 12 months. While we make every effort to meet our obligations to donors, we reserve the right to substitute benefits of comparable value at our sole discretion. Subject to availability.
Levels are determined by tax-deductible value of contributions. Please call (916) 446-5880, ext. 108 for more information about these benefits.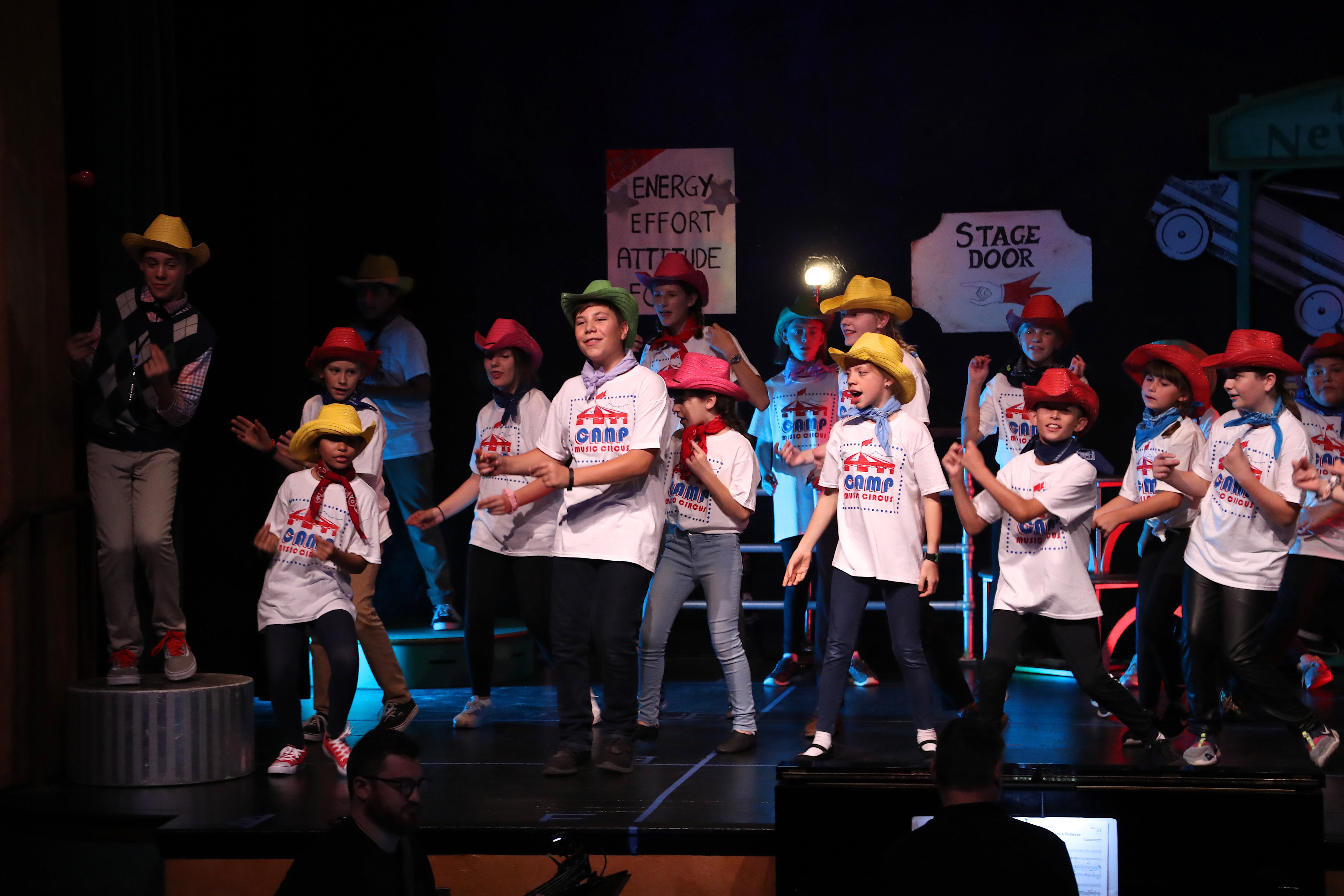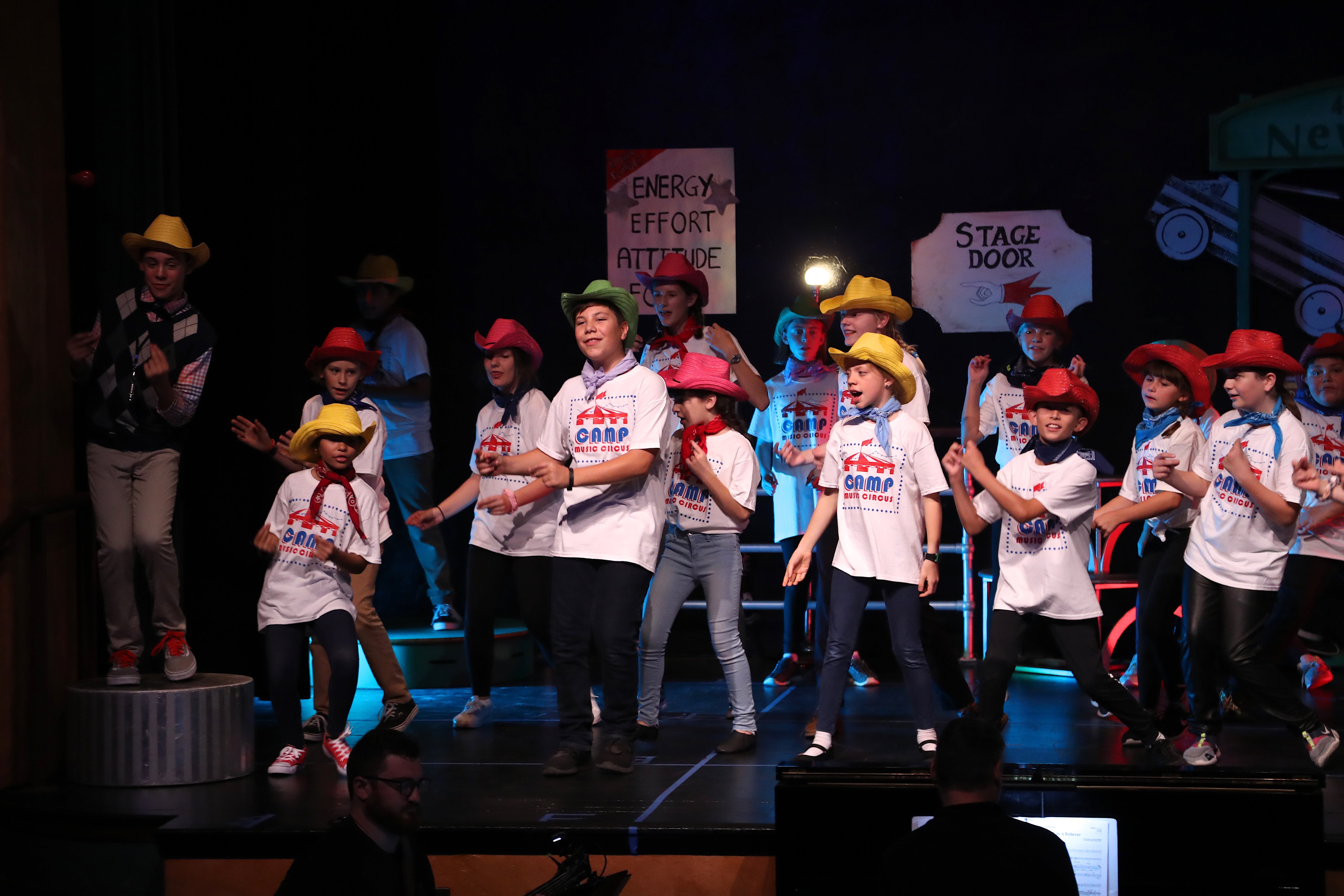 Mail a Check
ATTN: Broadway Sacramento
1510 J Street, Suite 200
Sacramento, CA 95814
Facebook Fundraiser
Create a Facebook fundraiser. Learn more >>
Amazon Smile
If you shop on Amazon, you can designate Broadway Sacramento to receive a portion of the purchases you make (funded by Amazon). Learn more >>
MEMORIAL AND HONORARY CONTRIBUTIONS
Making a donation to Broadway Sacramento provides a wonderful opportunity to honor or remember someone special or to remember a special occasion through a memorial gift or an honorary gift. A personalized tribute card will be sent to the honored person or family notifying them of the donation, the amount of the donation will not be revealed. Learn more >>
WORKPLACE GIVING
Many employers provide workplace giving opportunities through payroll deduction. State and federal government employees can support Broadway Sacramento's education programs through the United California State Employees Campaign and the Combined Federal Campaign. Employees can designate a particular agency to receive their contribution, and the money is collected through payroll deductions. Please contact your employer for more information.
Company Match
Find out if your company matches your donation to double your gift! Learn more >>
The IRA CHARITABLE ROLLOVER OPTION
In 2015, Congress made the IRA Charitable Rollover a permanent option for those who are 70½ years old and are required to take a minimum distribution annually but do not need the extra income. Now, you can take advantage of this new charitable opportunity by making a gift of up to $100,000 each year from your IRA directly to Broadway Sacramento and avoid paying income tax on that gift. To qualify for a tax-free IRA Charitable Rollover, your gift must be made before the end of the year and your IRA administrator must initiate the gift. Please note that your spouse can also make a gift of up to $100,000 from his or her IRA, as long as it is a separate account. As always, you should consult with your tax professional before making this gift.
APPRECIATED SECURITIES – Outright Gifts of Stock and Mutual Funds
Securities Delivered Electronically
Your broker may transfer shares to Broadway Sacramento using the information listed below:
Raymond James Investments
DTCC 0725
Credit to Broadway Sacramento Account # 129YT848
In order to complete the transfer, please have your brokerage firm (where the stock is held) complete an ACAT in-kind transfer form, "marking" the transfer to go through the DTCC process with the above numbers.
Please call Karen McClaflin, Director of Development, at (916) 446-5880 x 178, to provide notification of the stock donation that is being transferred to the Broadway Sacramento account. Call or email Karen using the "Development Contact" form below with any questions.
---
Testimonials
"We are proud to be second generation season ticket holders to both the summer Broadway At Music Circus performances which we remember in the tent years ago and Broadway On Tour. Broadway Sacramento brings live performances of old classics and new hits to enliven our city's blossoming arts scene. It is an iconic gem and we are committed supporters." - Fred and Nancy Teichert
"With its quality performances and multi-faceted educational programs, Broadway Sacramento has established itself as an important part of our community, and we are delighted to support it.  Always impressed with the level of talent we are privileged to enjoy at BWS productions, we feel fortunate to have this fine performing arts organization right here in our own backyard."
"Art is the very essence of the human mind and spirit. In Sacramento, we are all privileged to have such a varied representation of the performing arts available to us. We feel is our responsibility to support what we enjoy and what enriches us. We hope you do whatever you can to do the same."
"I'm extremely proud of having such wonderful performances for all ages here in our State capital.  Children need to grow and nurture their creative side and this is the way to do so.  Live performances are so marvelous and I want to make sure it continues!  We have a jewel for our community."
---
Development Contact Form
"*" indicates required fields