Gain practical backstage experience in a professional theatrical setting
CLICK THE LINK BELOW TO VIEW OUR DOWNLOADABLE FLYER
PROGRAM OVERVIEW
Since 1975, Broadway At Music Circus, in cooperation with American River College, has been educating and nurturing aspiring theatre artists with invaluable hands-on training and experience in professional theatre.
Interns will have the unique opportunity to work closely with union professionals including The International Alliance of Theatrical Stage Employees (IATSE), United Scenic Artists (USA), Stage Directors and Choreographers Society (SDC), American Federation of Musicians (AFM) and Actors' Equity Association (AEA).
This program is highly recommended for college students, and high school students entering their senior year. While no prior technical theatre experience is required, applicants must demonstrate a strong passion for the arts, focused commitment, and an eagerness to learn through collaboration.
BENEFITS
Earn 4 units of College Credit through American River College, paid for by Broadway Sacramento
Tickets to Music Circus Monday for all six productions
Free tuition to attend our Broadway Dance Class Series
Resume building workshops
Weekly Tuesday Talkbacks with members of the Broadway At Music Circus creative teams, staff, actors, and artisans, with dinner provided. Past speakers include:

Glenn Casale: Director for Broadway, National Tour, TV
Jared Gertner: Actor on Broadway and TV
Brittany Hartman: Wig Designer for Broadway, TV, SNL and NBC Studios
Craig Horness: Stage Manager for Broadway At Music Circus and Ford's Theatre Society
David Neville: Lighting Designer for National and International Tours, MET Opera, TV
"My favorite Talkback speaker was Glenn Casale. Being able to hear from someone with such an impressive resume was a really positive experience, and he had a lot of good advice that I felt could be applied to my goals in the industry, even though I don't want to go into directing."
– 2022 Intern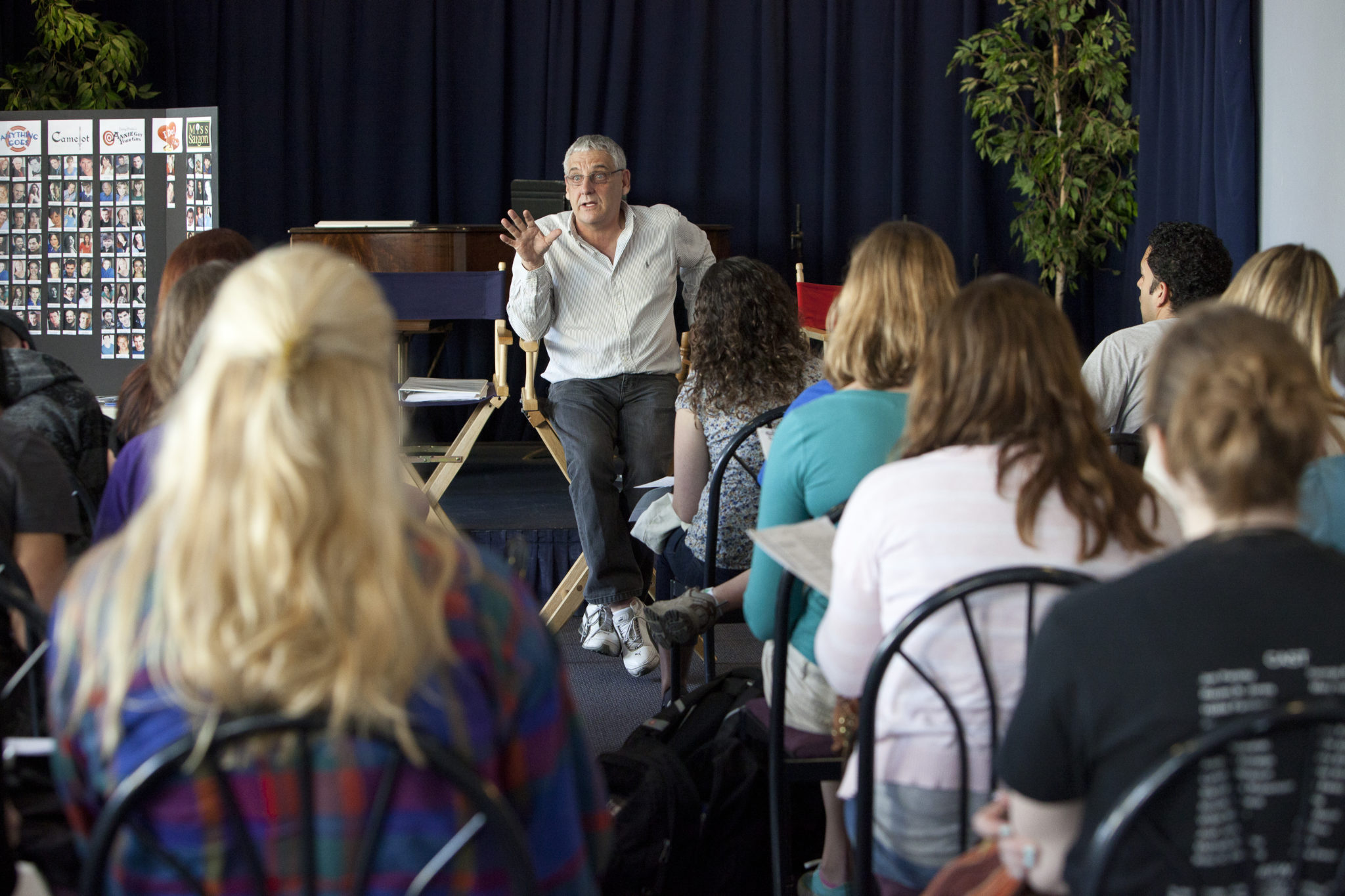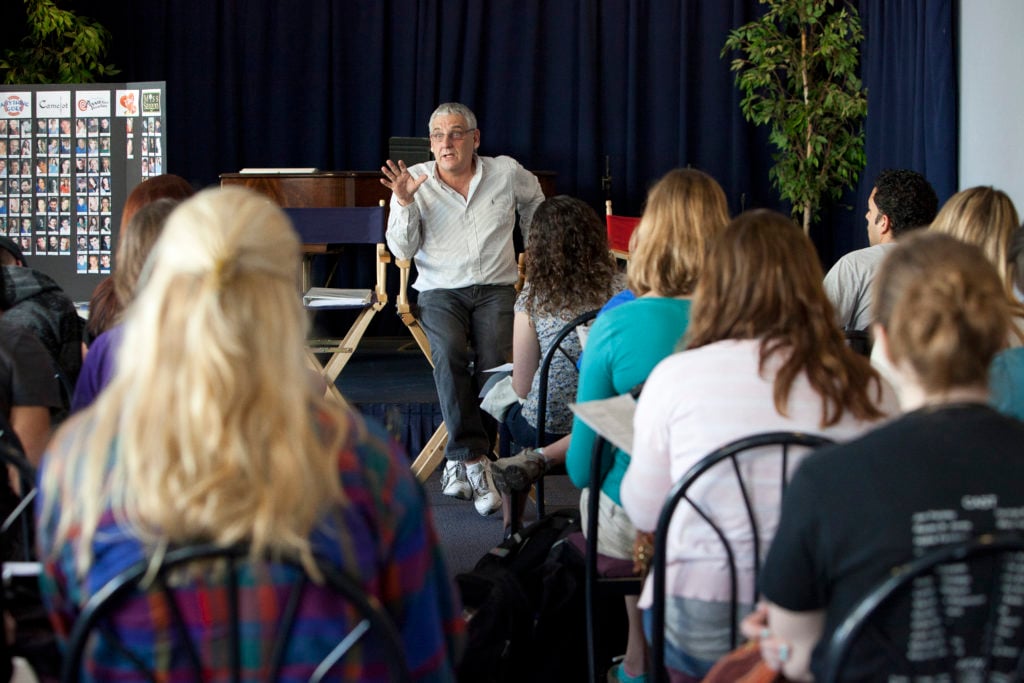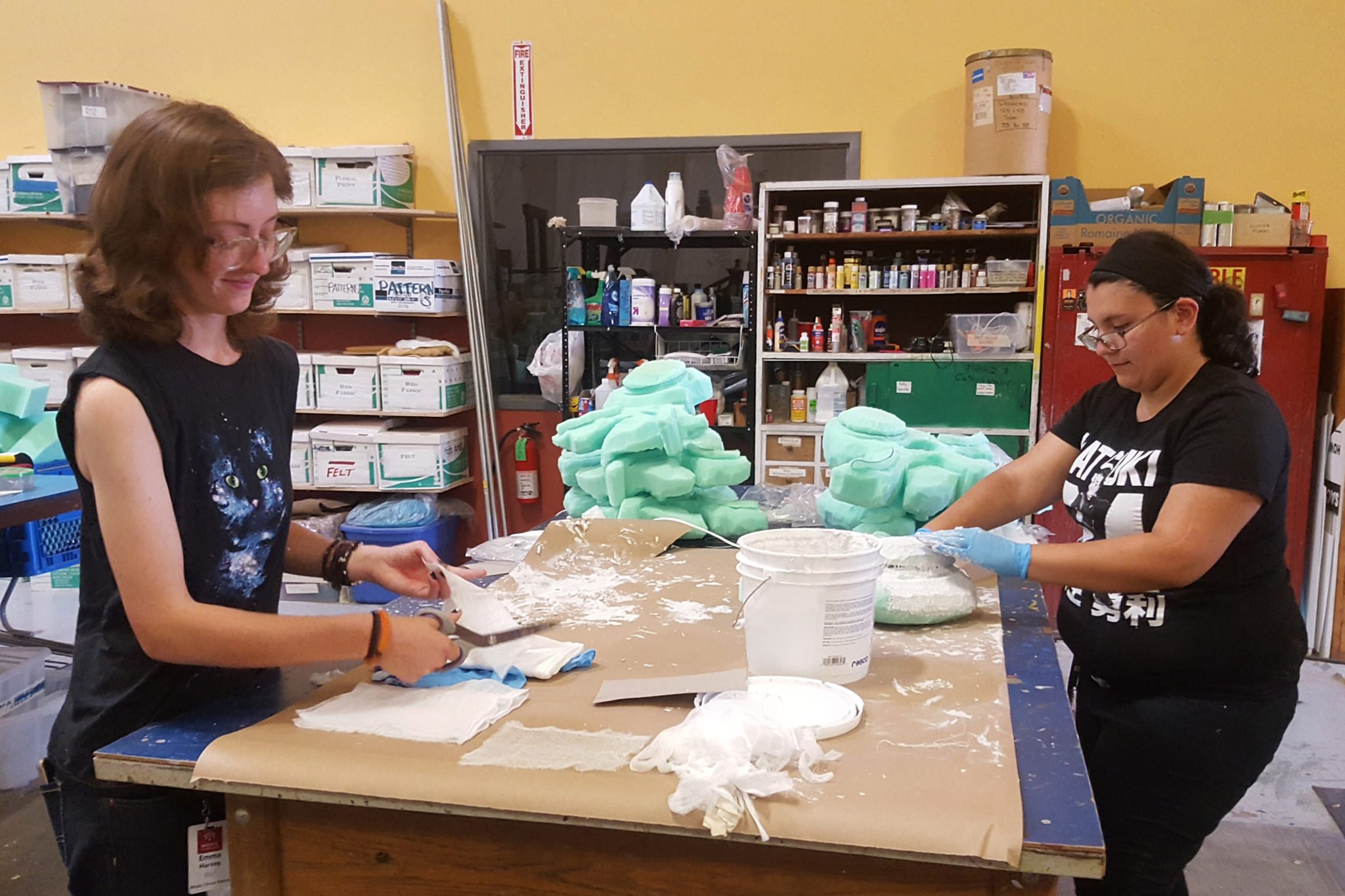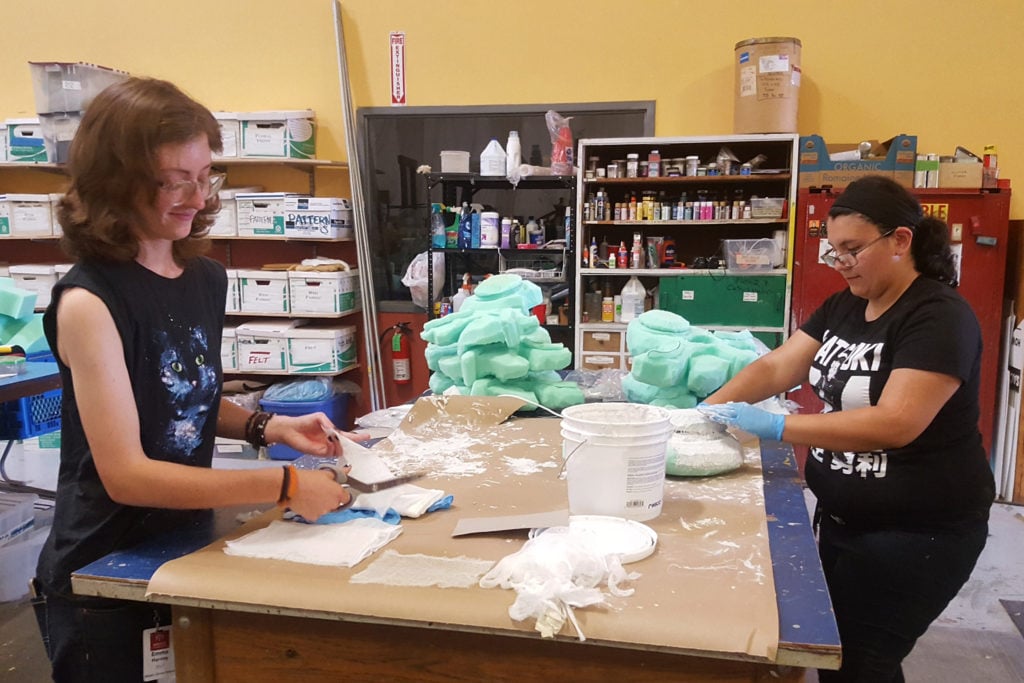 STAGE MANAGEMENT: Develop skills to coordinate properties and scenic elements and serve on the performance running crew under the direction of the stage management team.
Work side by side with AEA Stage Management team to provide support for all aspect of rehearsal and performances
Assist with set up, clean up, and other duties as assigned
WARDROBE: Develop skills to properly handle and maintain professionally designed theatrical costumes.
Serve on the performance running crew to assist actors with costume dressing and quick changes under the supervision of the wardrobe team.
Assist in laundering of performance costumes
SOUND: Develop skills to design, install, maintain, and execute theatrical sound under the supervision of the sound team.
Work directly with Broadway At Music Circus Sound Designer and assistant on the distribution, sound-check, and maintenance of body microphones for the acting company.
COSTUMES: Develop skills to coordinate, craft, and construct costumes under the supervision of the costume shop team.
Assisting with alterations and mending of performance costumes.
Sewing, either by machine or hand.
Participate in the upkeep and organization of the fitting rooms, workrooms, supplies, and costume inventory.
PRODUCTION CENTER: Develop skills to organize/maintain properties and scenic elements under the supervision of the production center team.
Learn the fundamentals in creating props, paints, costume crafts, and scenic elements, utilizing various materials, including paper-mache, foam, and paint.
Assist in organizing, maintaining, and transporting properties and scenic elements.
Gain an understanding and implementing basic tool and shop safety practices.
HAIR: Develop skills to set, fit, and properly maintain wigs, facial hair, and makeup designs under the supervision of the hair, wig, and makeup teams.
Assist wig dressers in dressing performers in wigs and hairpiece, and specialty makeup during dress rehearsals and performances.
Clean, maintain, and retouch wigs according to information and instruction provided by the Hair, Wig, & Makeup Supervisor.
Maintain and help organize the wig room and supplies used.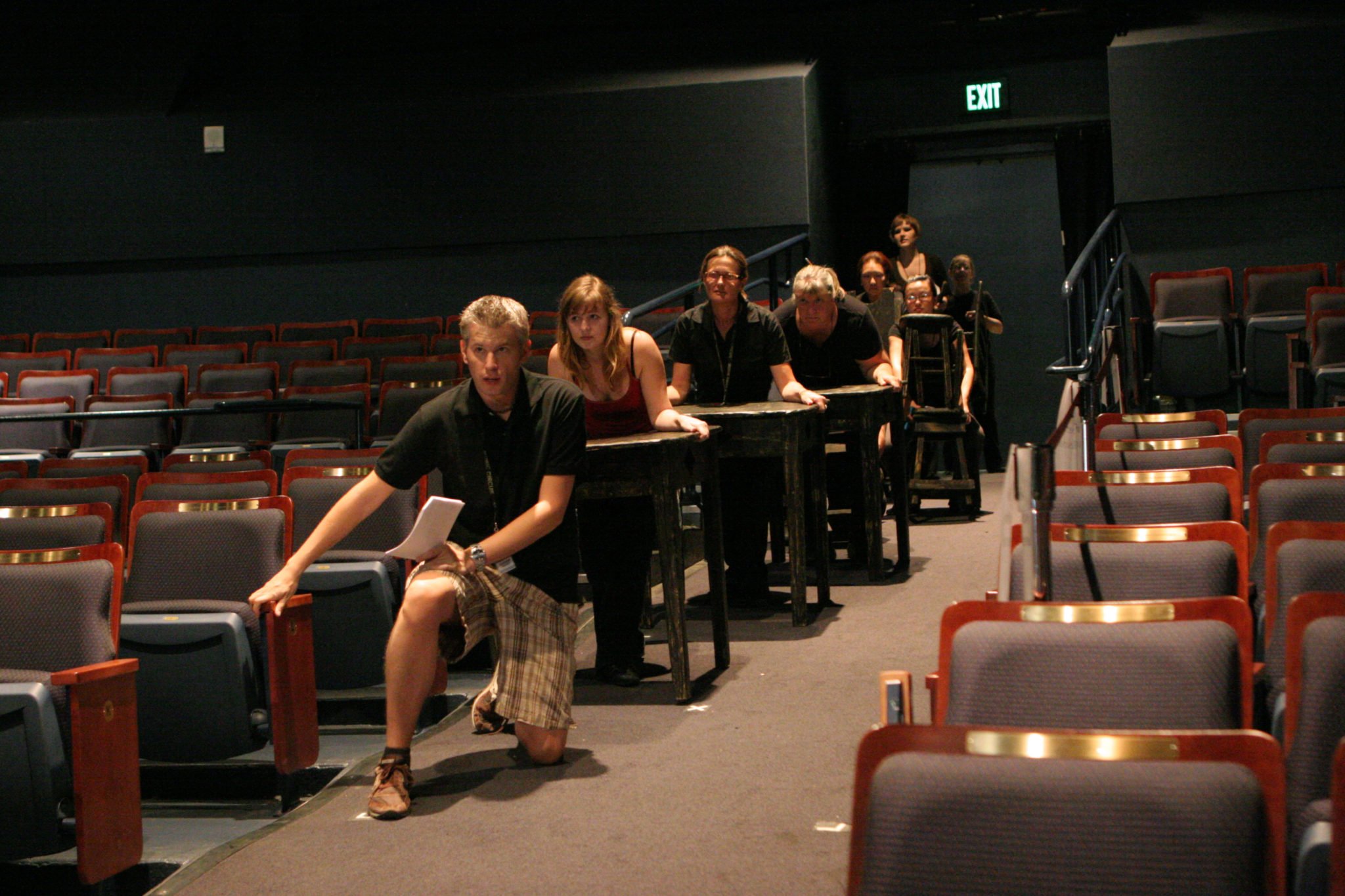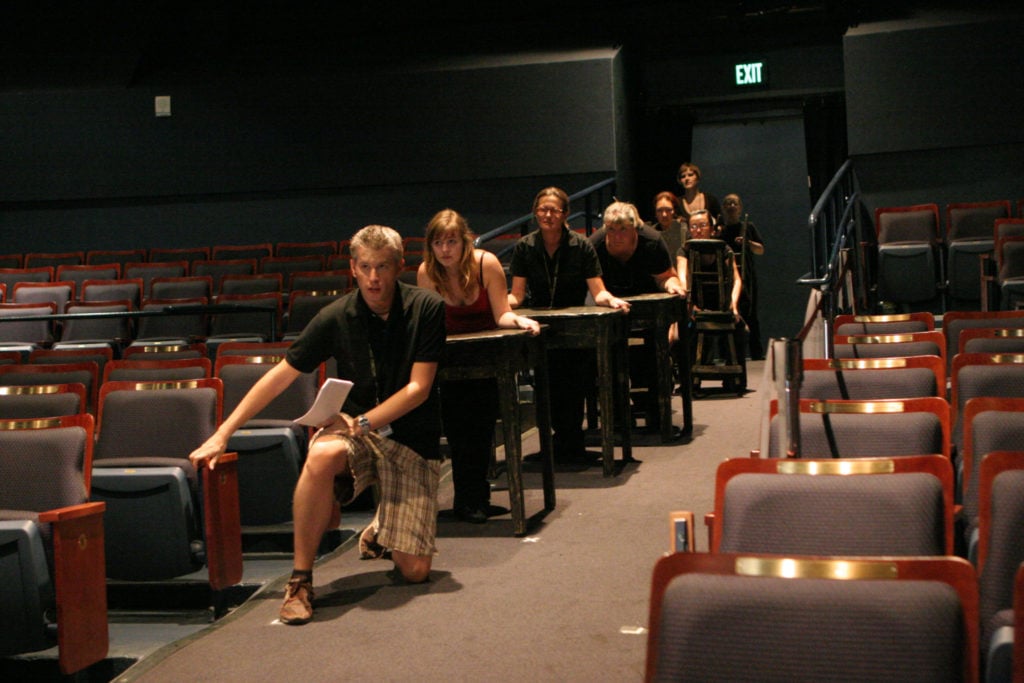 SCHEDULE
Costumes, Production Center and Hair Internships are M – F, 9am – 5pm. Customized schedule available.
Stage Management, Wardrobe and Sound Internships are split into two tracks.
Please indicate on your application which track you prefer. Schedule below.
Be mindful of personal conflicts and choose a track you can fully commit to.
TRACK ONE:
BEAUTIFUL:
May 30 – June 11 (Rehearsals)
June 12 – June 18 (Performances)
OFF: June 19 – June 26
THE MUSIC MAN:
June 27 – July 9 (Rehearsal)
July 10 – July 16 (Performances)
OFF: July 17 – July 24
RAGTIME:
July 25 – August 6 (Rehearsal),
August 7 – August 13 (Performances)
TRACK TWO:
CINDERELLA:
June 13 – June 25 (Rehearsal)
June 26 – July 2 (Performances)
OFF: July 3 – July 10
THE ADDAMS FAMILY:
July 11 – July 23 (Rehearsal),
July 24 – July 30 (Performances)
OFF: July 30 – August 7
RENT:
August 8 – August 20 (Rehearsal),
August 21 – August 27 (Performances)
---
---
"This program was wonderful. I feel that I have become not only a better employee but a better performer by simply being in the room during rehearsals. I will probably talk about this summer for the rest of my life."
– 2022 Intern
---
Applications are now closed. Please check back in January 2024.
FREQUENTLY ASKED QUESTIONS

Q: What is my schedule going to be like?

A: Schedules vary depending on your track and department. Rehearsal weeks are 9am-5pm, Tech Rehearsals are 2pm-10pm, and during performance week Stage Management, Wardrobe, Sound, and Hair Interns are in a show schedule which include nights and weekends. (https://www.broadwaysacramento.com/broadway-at-music-circus/)

Q: How many hours a week will I be engaged in the program?

A: An average of 40 hours a week.

Q: Is housing or transportation provided?

A: No. You must have local housing and reliable transportation.

Q: Do I need a work permit?

A: You need a work permit if you are under 18 years old.