What is the $35 UNDER 35 CLUB?
The $35 Under 35 Club is our low-price ticket program for theatergoers 18 – 35 years of age. It's free to join and gives you access to purchase $35 tickets to select Broadway At Music Circus shows.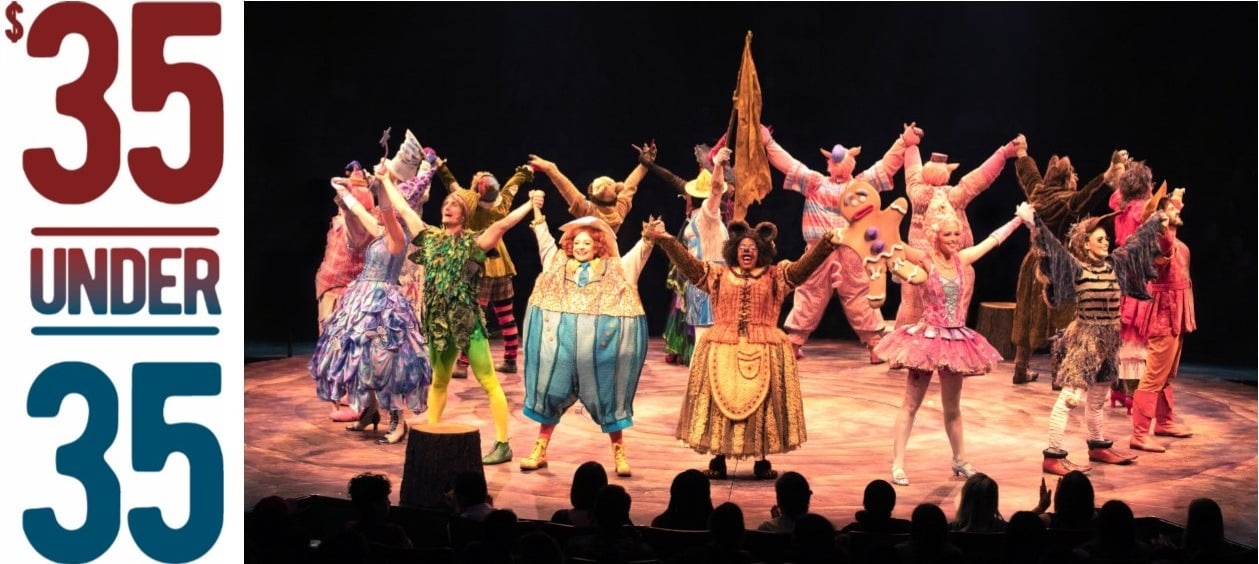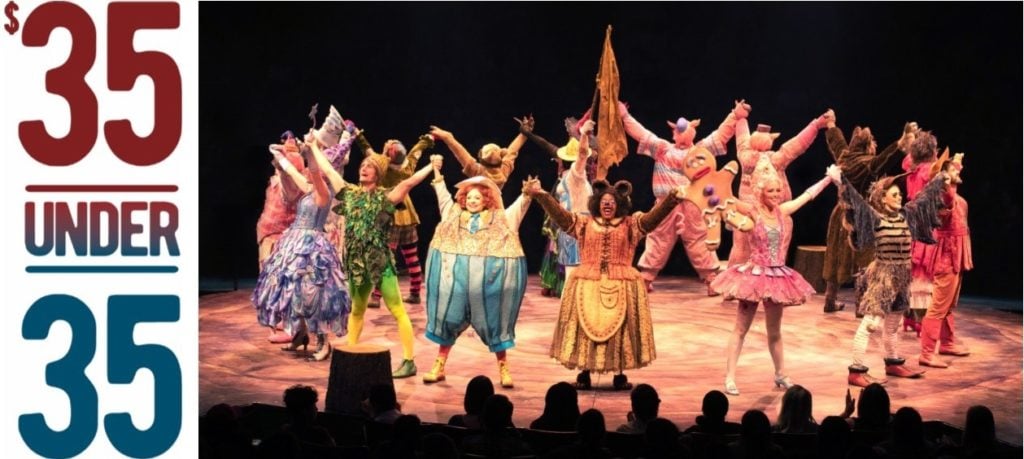 Here's how it works:
To Join: You must be 18 – 35 years of age. All you have to do is sign up below and create a brief profile.
No Obligation: By joining the $35 Under 35 Club, there is no obligation to purchase tickets. But you must join in order to have access to the $35 tickets when they become available.
Low Price Tickets: With your $35 Under 35 membership, you can purchase up to two tickets to a show's designated club performance(s) (while supplies last).
To Get Tickets: Once you sign up for the $35 Under 35 Club you'll receive emails from us about how and when you can purchase $35 tickets for applicable Broadway At Music Circus shows.  After you've purchased tickets, they will be available for pick-up the day of the show at the Broadway Sacramento Box Office, 1419 H Street in Sacramento.  To pick up your tickets you will need a valid ID showing your birth date to confirm your eligibility for $35 Under 35 Club tickets.
Purchase In Advance: There are a limited number of $35 Under 35 Club tickets for applicable shows, so purchase tickets as soon as you receive the email about their availability.
Ticket Limit: Please note that, to accommodate as many club members as possible, we will strictly enforce the limit of 2 club tickets per show title. In the event that more than one performance of a show is available, you can purchase 2 tickets to just one performance of that show.
Location: Broadway At Music Circus shows take place in the UC Davis Health Pavilion (1419 H Street) June through August.