Run time: 2 hours 20 mins including a 20 min intermission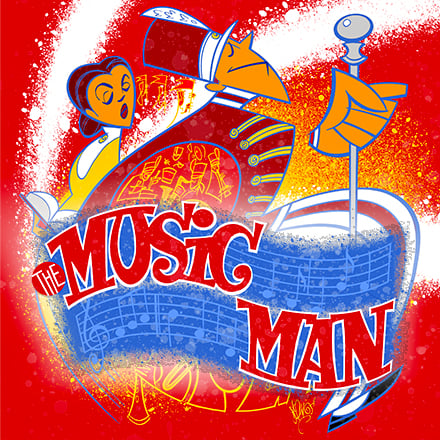 UC DAVIS HEALTH PAVILION
July 11 – 16, 2023
TICKETS ON SALE NOW
For single-show tickets, choose your performance below. Remember, if you buy tickets to more than one show, you get a discount, and the more shows you see, the more you save. Your discount will start showing up when you buy tickets to another show in the season.
One of musical theatre's most beloved works, this tribute to the optimism, warmth and stubbornness of small town America has been charming audiences of all ages for decades. There's trouble in River City when traveling salesman Harold Hill comes to town and causes disruption. Featuring the classic songs "Seventy Six Trombones," "Goodnight My Someone" and "Till There Was You."
Content Guide: A straightforward narrative, colorful characters, upbeat songs and good old-fashioned happy ending make this an ideal show for the entire family.
*Be wary of buying tickets from any source other than this website, the Broadway Sacramento Box Office, or the Memorial Auditorium/SAFE Credit Union Performing Arts Center Box Office. Broadway Sacramento is unable to seat, replace or refund for fraudulent, invalid or duplicated tickets.
Accessibility
*Broadway Sacramento offers many services for Broadway At Music Circus and Broadway On Tour shows to help provide access and to promote the inclusion of our patrons with disabilities. For more information visit our Accessibility page.