OCTOBER 26 – NOVEMBER 6, 2016
Broadway On Tour presented at the Sacramento Community Center Theater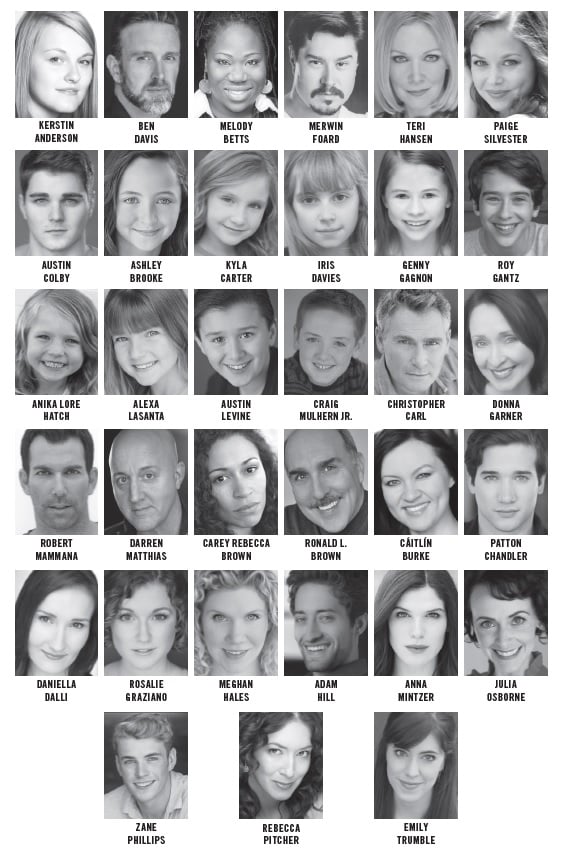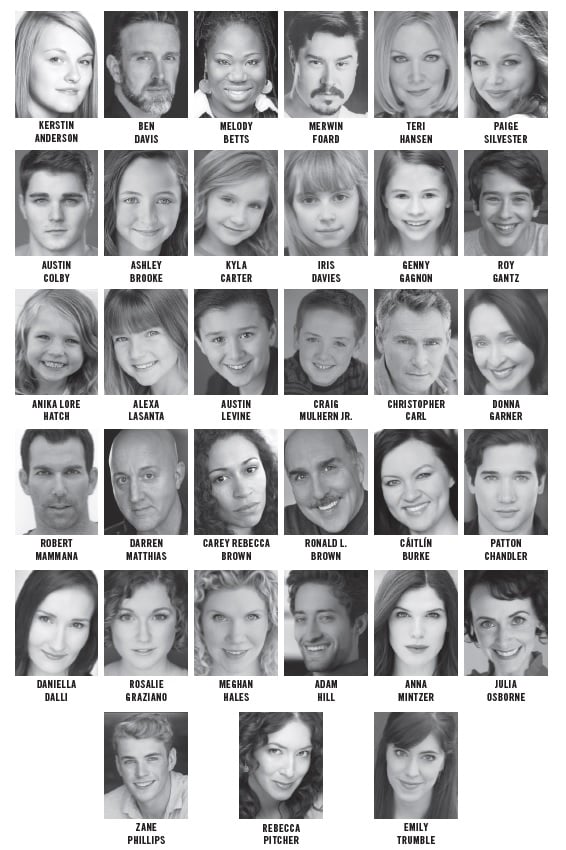 CREATIVE
Director: Jack O'Brien
Choreographer: Danny Mefford
Music Director/Conductor: Jay Alger
Scenic Designer: Douglas W. Schmidt
Costume Designer: Jane Greenwood
Lighting Designer: Natasha Katz
Sound Designer: Ken Travis
Hair Designer: Tom Watson
Production Stage Manager: Jack McLeod
Associate Director: Matt Lenz
Music Coordinator: John Miller
Orchestrations: Robert Russell Bennett
Dance and Vocal Arrangements: Trude Rittmann
CAST
Maria Rainer, a Postulant at Nonnberg Abbey: Kerstin Anderson
Captain Georg von Trapp: Ben Davis
The Mother Abbess: Melody Betts
Max Detweiler: Merwin Foard
Elsa Schraeder: Teri Hansen
Liesl: Paige Silvester
Rolf Gruber: Austin Colby
Louisa: Ashley Brooke
Marta: Kyla Carter
Brigitta: Iris Davies
Gretl (At some performances): Genny Gagnon
Gretl (At some performances): Alexa Lasanta
Gretl (At some performances): Anika Lore Hatch
Friedrich: Roy Gantz
Kurt: Austin Levine
Admiral von Scheiber: Christopher Carl
Herr Zeller: Robert Mammana
Ursula: Emily Trumble
Baron Elberfeld: Ronald L Brown
Baroness Elberfeld: Rebecca Pitcher
A New Postulant: Emily Trumble
Sister Berthe, Mistress of Novices: Carey Brown
Sister Margaretta, Misstres of Postulants: Julia Osborne
Sister Sophia: Anna Mintzer
Franz, The Butler: Darren Matthias
Frau Schmidt, The housekeeper: Donna Garner
Ensemble: Donna Garner
Ensemble: Robert Mammana
Ensemble: Darren Matthias
Ensemble: Carey Rebecca
Ensemble: Ronald L Brown
Ensemble: Caitlin Burke
Ensemble: Christopher Carl
Ensemble: Patton Chandler
Ensemble: Rosalie Graziano
Ensemble: Anna Mintzer
Ensemble: Jula Osborne
Ensemble: Zane Phillips
Ensemble: Rebecca Pitcher
Ensemble: Emily Trumble
Swing: Daniella Dalli
Swing: Meghan Hales
Swing: Adam Hill
u/s Friedrich: Craig Mulhern Jr.
*Be wary of buying tickets from any source other than this website, the Broadway Sacramento Box Office, or the Memorial Auditorium/SAFE Credit Union Performing Arts Center Box Office. Broadway Sacramento is unable to seat, replace or refund for fraudulent, invalid or duplicated tickets.
Accessibility
*Broadway Sacramento offers many services for Broadway At Music Circus and Broadway On Tour shows to help provide access and to promote the inclusion of our patrons with disabilities. For more information visit our Accessibility page.