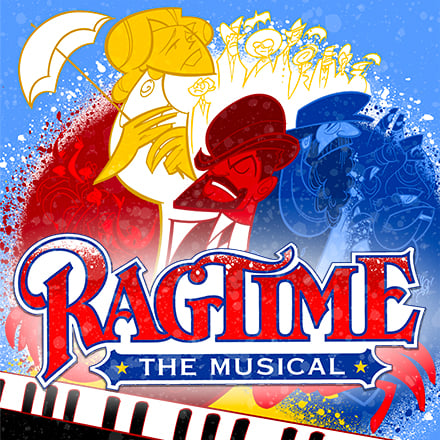 August 8 – 13, 2023
The 2023 Broadway At Music Circus season ticket renewal period for current subscribers is December 5, 2022 – January 13, 2023.
Request group tickets starting Monday, February 6, 2023 at Noon.
Season and single-show tickets will go on sale starting February 13, 2023 at Noon.
"A triumph for the stage," according to Time Magazine, this sweeping musical portrait of early twentieth century America tells the story of three families in the pursuit of the American Dream. An award-winning creative team brought E.L. Doctorow's distinguished novel to life on Broadway, winning universal acclaim, including four 1998 Tony Awards and five Drama Desk Awards.
Performance Dates & Times
Content Guide: This musical is a look at the early 20th century American experience through the eyes of upper-class whites, Harlem blacks and recent immigrants. An entertaining and moving work, it contains moments of realistic violence and racial slurs.
*Be wary of buying tickets from any source other than this website, the Broadway Sacramento Box Office, or the Memorial Auditorium/SAFE Credit Union Performing Arts Center Box Office. Broadway Sacramento is unable to seat, replace or refund for fraudulent, invalid or duplicated tickets.
Accessibility
*Broadway Sacramento offers many services for Broadway At Music Circus and Broadway On Tour shows to help provide access and to promote the inclusion of our patrons with disabilities. For more information visit our Accessibility page.