Run time: 100 minutes with no intermission.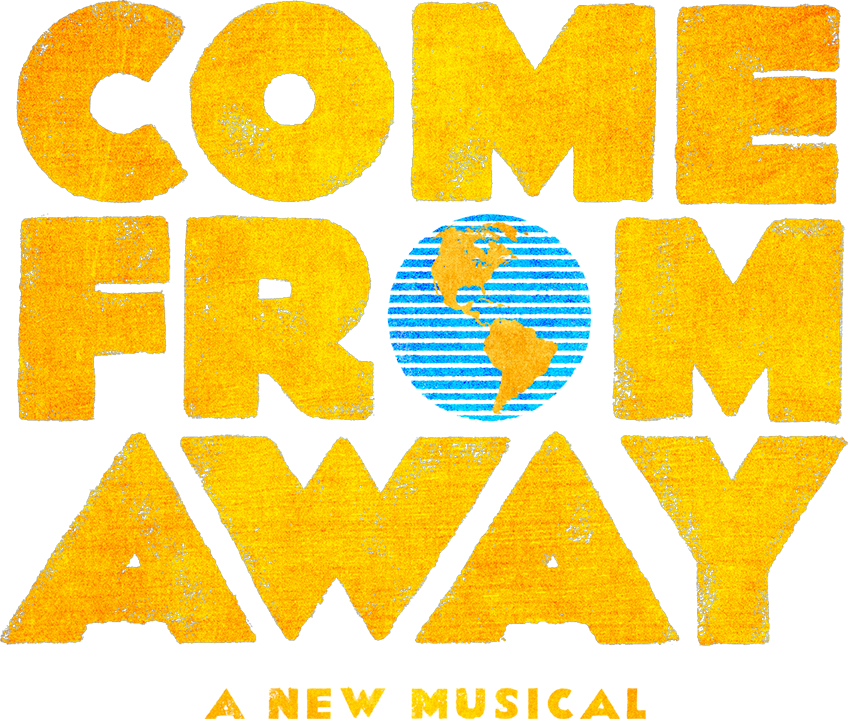 "It takes you to a place you never want to leave!" – Newsweek
June 29 – July 4, 2021
Come From Away, originally scheduled for May 19 – 24 at Memorial Auditorium, will be postponed until next year, June 29 – July 4, 2021.  It will take place at the newly-renovated SAFE Credit Union Performing Arts Center (formerly Community Center Theater). More info >>
Tickets On Sale TBD
This New York Times Critics' Pick takes you into the heart of the remarkable true story of 7,000 stranded passengers and the small town in Newfoundland that welcomed them. Cultures clashed and nerves ran high, but uneasiness turned into trust, music soared into the night, and gratitude grew into enduring friendships. On 9/11, the world stopped. On 9/12, their stories moved us all.
In compliance with the Mayor's recent directive, the Broadway Sacramento Box Office will be closed until further notice.  Tickets can still be purchased online at BroadwaySacramento.com.  Questions can be emailed to info@broadwaysacramento.com. 
Sponsored By:


CONTENT GUIDE: This uplifting musical based on the true story of 38 planes diverted to a small town in Newfoundland immediately following the events of 9/11 contains adult language, discussion of race, religion, sexual orientation, and includes mild sexual content. It addresses the struggle of displacement, fear and trauma due to the terrorist events that occurred that day.
*Be wary of buying tickets from any source other than this website, the Broadway Sacramento Box Office, or the Memorial Auditorium Box Office. Broadway Sacramento is unable to seat, replace or refund for fraudulent, invalid or duplicated tickets.
Accessibility
*Broadway Sacramento offers many services for Broadway At Music Circus and Broadway On Tour shows to help provide access and to promote the inclusion of our patrons with disabilities. For more information visit our Accessibility page.