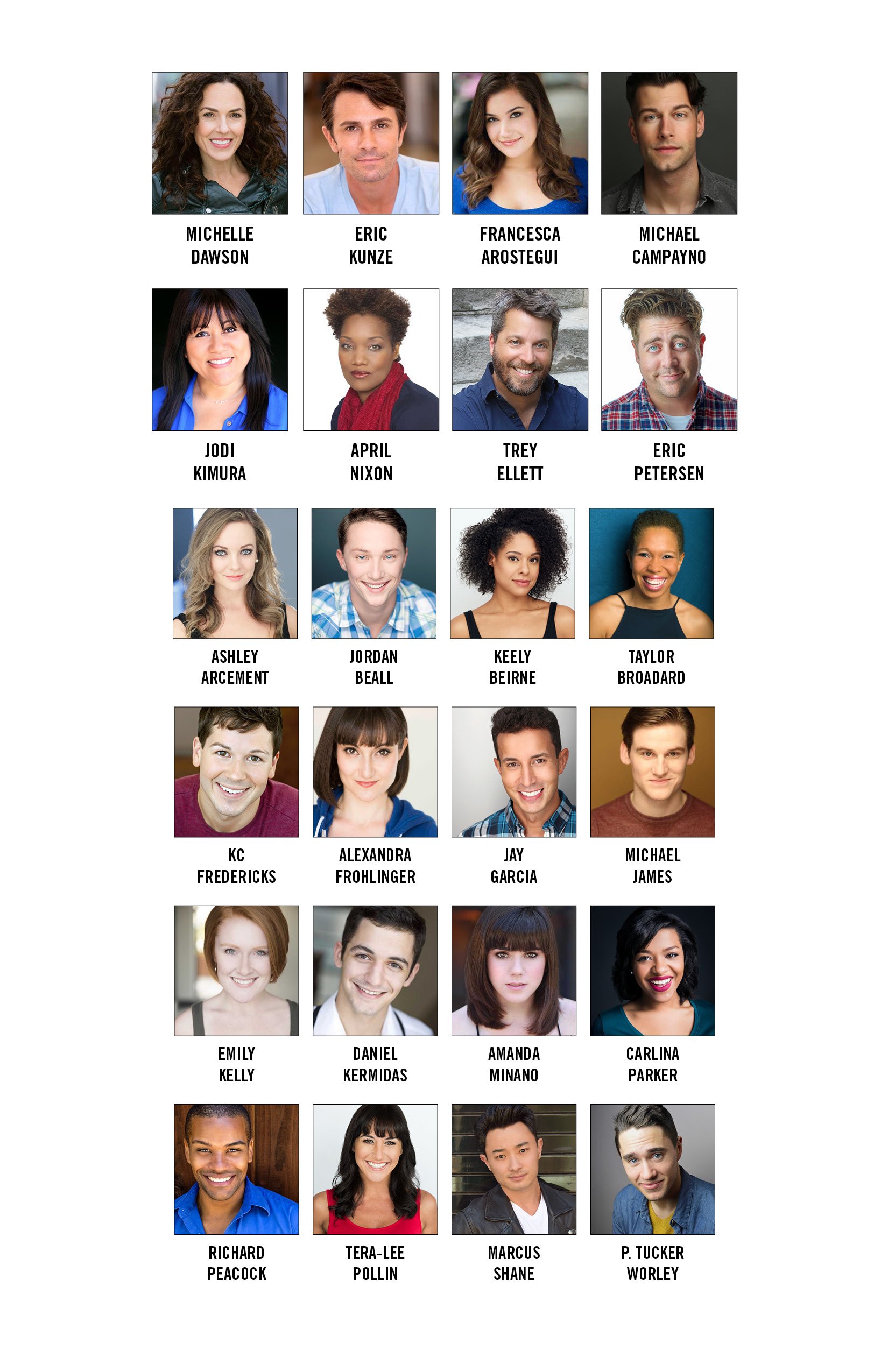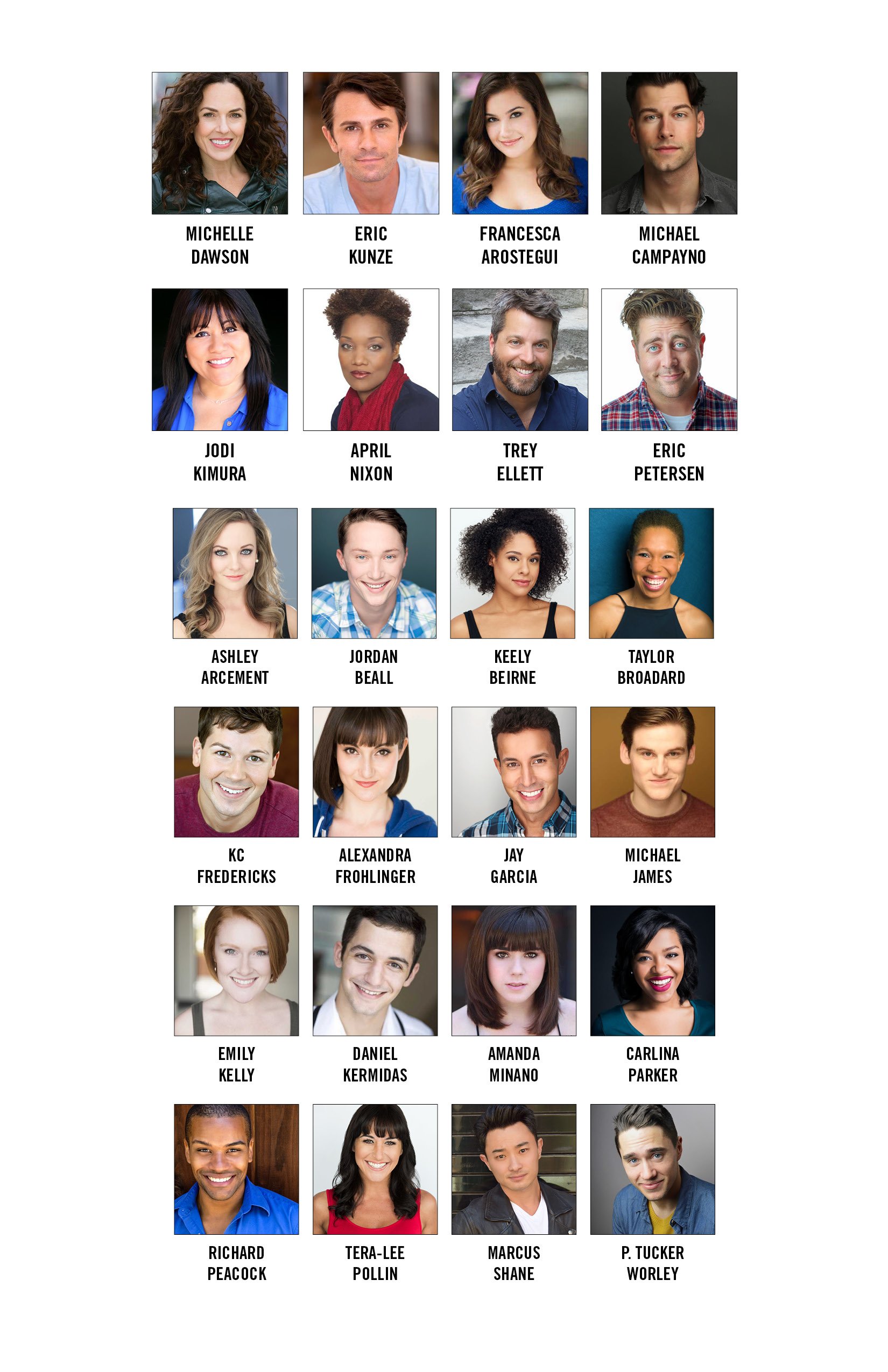 Director: Nick Corley
Choreographer: Janet Rothermel
Music Director: Steve Marzullo
Appearing for the first time at Broadway At Music Circus as Donna Sheridan is Michelle Dawson, whose many credits include Spider-Man: Turn off the Dark, Mamma Mia! and Ragtime on Broadway, national tours of Mamma Mia! and The Secret Garden, and an appearance as a featured performer on the Tony Awards. Eric Kunze returns to Broadway At Music Circus as Sam Carmichael after last appearing as Captain Phoebus in The Hunchback of Notre Dame (2016). Along with his many Broadway At Music Circus roles, Kunze has played Marius in Les Misérables, Chris in Miss Saigon, and Joe Hardy in Damn Yankees on Broadway. Appearing in the role of Sophie Sheridan, Francesca Arostegui returns to Broadway At Music Circus for Mamma Mia!, after traveling with the show's national tour to over 75 cities. Her past performances at Broadway At Music Circus include Evita, Annie, The Wizard of Oz, Fiddler on the Roof and Seven Brides for Seven Brothers.
Michael Campayno, who made his Broadway debut in Wicked, his television debut in NBC's live telecast of The Sound of Music starring Carrie Underwood as Rolf, and is set to appear in the pre-Broadway premiere of The Cher Show in Chicago, will play Sky. Trey Ellett, playing Harry Bright, performed in Amélie on Broadway, with the national tours of If/Then, The Fully Monty and Rent, as well as television appearances in Mad Love, How I Met Your Mother and Charmed. Jodi Kimura, who has appeared with numerous regional theatres as well as playing Bloody Mary in the first national tour of South Pacific, will appear at Broadway At Music Circus for the first time as Rosie. April Nixon, who has appeared on Broadway in Smokey Joe's Café, The Who's Tommy and Cats, and on tour in 9 to 5, Fosse, The Wiz and Damn Yankees, will also make her Broadway At Music Circus debut as Tanya.
CREATIVE
Director: Nick Corley
Choreographer: Janet Rothermel
Assistant Choreographer: Tera-Lee Pollin
Music Director: Steve Marzullo
Costume Designer: Rose Pederson
Scenic Designer: Nate Bertone
Lighting Designer: Martin Vreeland
Projection Designer: Caite Hevner
Hair/Wig/Makeup Designer: Thomas Richards
Properties Designer: Laura A. Walters
Sound Designer: Joe Caruso, Jr.
Production Stage Manager: Craig A. Horness
Assistant Stage Manager: Andrew Haver
CAST
Donna Sheridan : Michelle Dawson
Sam Carmichael : Eric Kunze
Sophie Sheridan: Francesca Arostegui
Sky: Michael Campayno
Harry Bright: Trey Ellett
Bill Austen: Eric Petersen
Rosie: Jodi Kimura
Tanya: April Nixon
Ensemble: Ashley Arcement
Ensemble: Jordan Beall
Ensemble: Keely Beirne
Ensemble: Taylor Broadard
Ensemble: KC Fredericks
Ensemble: Alexandra Frohlinger
Ensemble: Jay Garcia
Ensemble: Michael James
Ali/Ensemble: Emily Kelly
Ensemble: Daniel Kermidas
Ensemble: Amanda Minano
Lisa/Ensemble: Carlina Parker
Father Alexandrios/Ensemble: Richard Peacock
Asst. Choreographer/Dance Captain/Ensemble: Tera-Lee Pollin
Pepper/Ensemble: Marcus Shane
Eddie/Ensemble: P. Tucker Worley