Partnering Restaurants
Each season enjoy 10% off at several local participating restaurants when you present your same-day Broadway On Tour show tickets before or after the show! Dine-in food only, may not include alcohol, cannot be combined with other offers, reservations recommended. Restaurant partners will be listed soon.
More Nearby Restaurants
Discount does not apply to these restaurants:
Parking
Find the best event parking in Sacramento by booking a parking spot in advance with SacPark. When attending an event at the SAFE Credit Union Performing Arts Center Broadway On Tour season, you will have the ability to reserve your spot ahead of time at any City-owned garage or Certified Partner parking facility. If your events are not listed, please check back later. *Reservations will be available for customers attending events after 5 p.m. on weekdays and all day on weekends. Expanded event parking options will be coming soon!
Nearby Garages
Parking restrictions in streets surrounding the Convention Center are changing so some areas that had previously been available after 6 PM are no longer free of charge. You are encouraged to pay close attention to signs to avoid getting a parking ticket.
For more information on City of Sacramento Parking lots, visit portal.cityofsacramento.org.
Hotels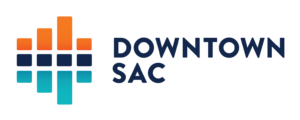 Come early and stay late to explore more of downtown Sacramento. Visit GoDowntownSac.com for everything you need to experience it all.