2022 Season Ticket Prices
Prices below for 1 ticket to each of the three shows in the 2022 season. Prices and availability represent season tickets only, not applicable to single-show tickets. Prices subject to change. Prices include fees.
PRICE 1
No Longer Available
PRICE 2
No Longer Available
PRICE 3
Limited Availability
PRICE 4
Best Availability
Price with the line through them = no longer available * = limited availability
Ticket Disclaimer

Tickets subject to availability, prices subject to change. Order early to lock in best available prices and seat locations, as ticket prices will increase based on demand. Theater facility fee ($4 per ticket) and processing fee ($2 per ticket) included in all ticket prices above. Children under 4 (including babes in arms) will not be admitted to the theatre. All tickets are revocable licenses, and we reserve the right to invalidate tickets and suspend future sales for anyone caught or suspected of reselling our tickets for more than face value. Some restrictions may apply.
2022 Season Performance Calendar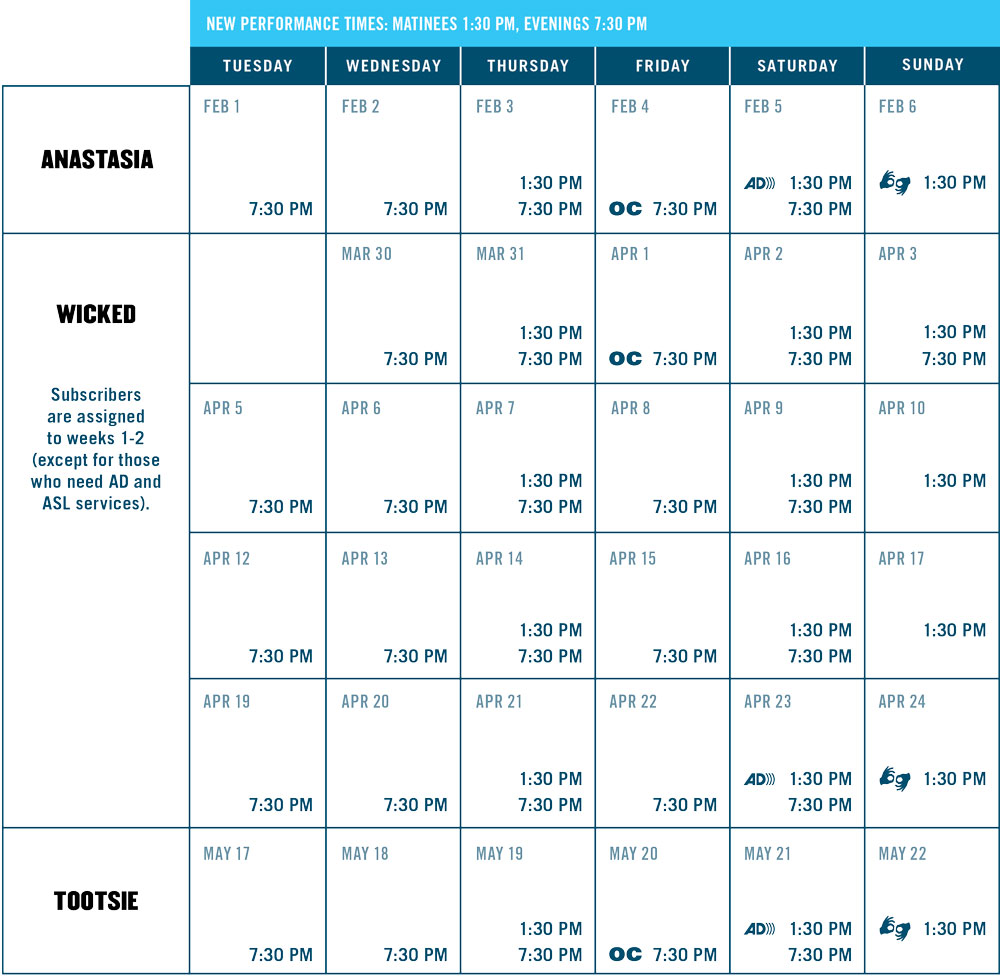 2021 Season Performance Calendar