BROADWAY AT MUSIC CIRCUS SUMMER INTERNSHIPS
IN COOPERATION WITH AMERICAN RIVER COLLEGE
Gain practical backstage experience in a professional theatrical setting. Up to four units of college credit are available for the internship. To be eligible you must be at least entering your senior year in high school with a minimum grade point average of 2.5. Previous theatre experience is preferred but not required.
---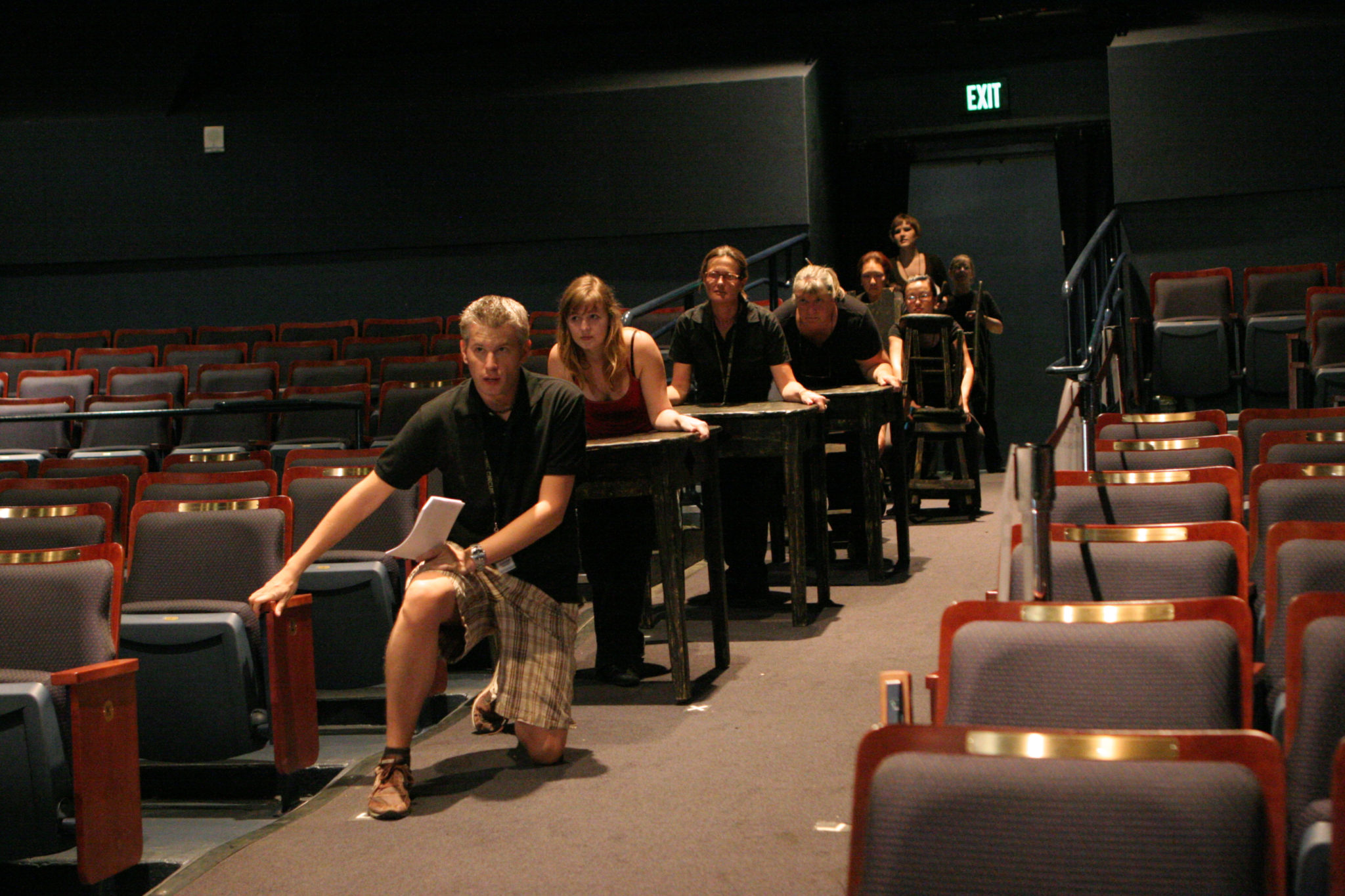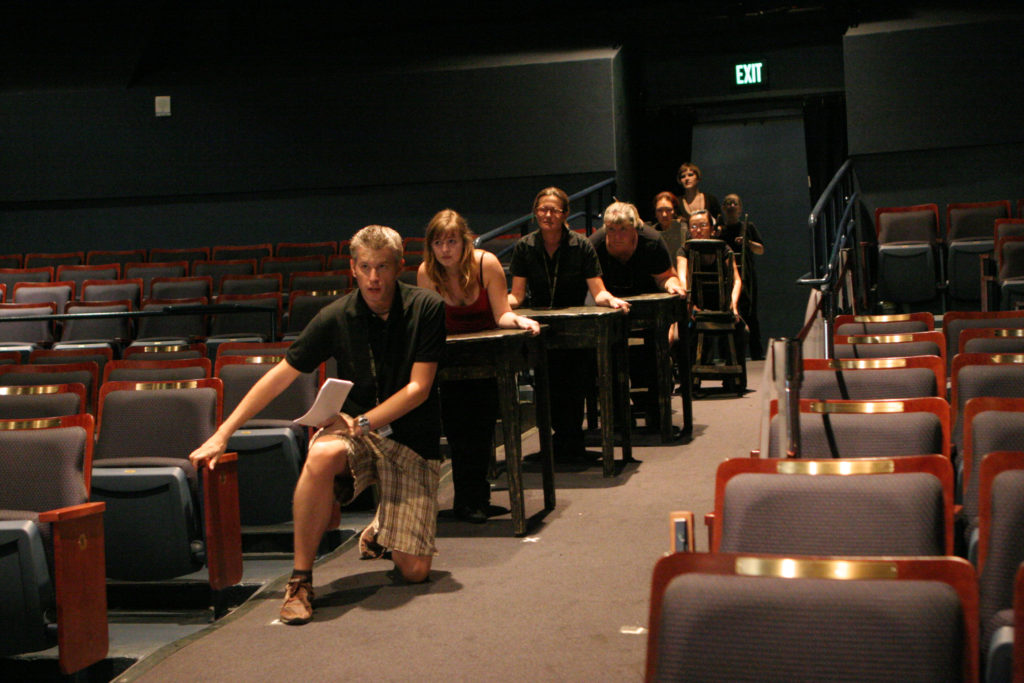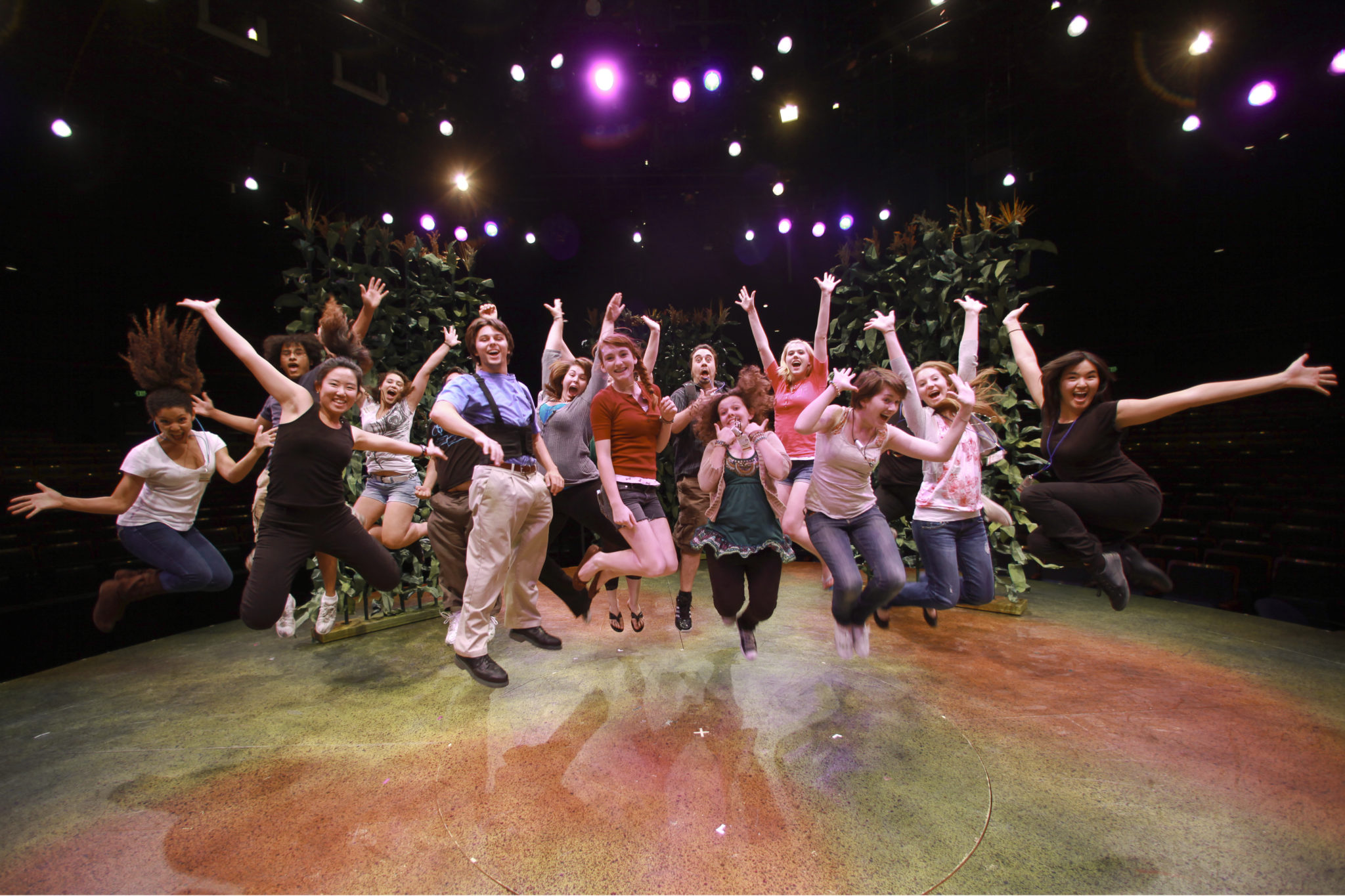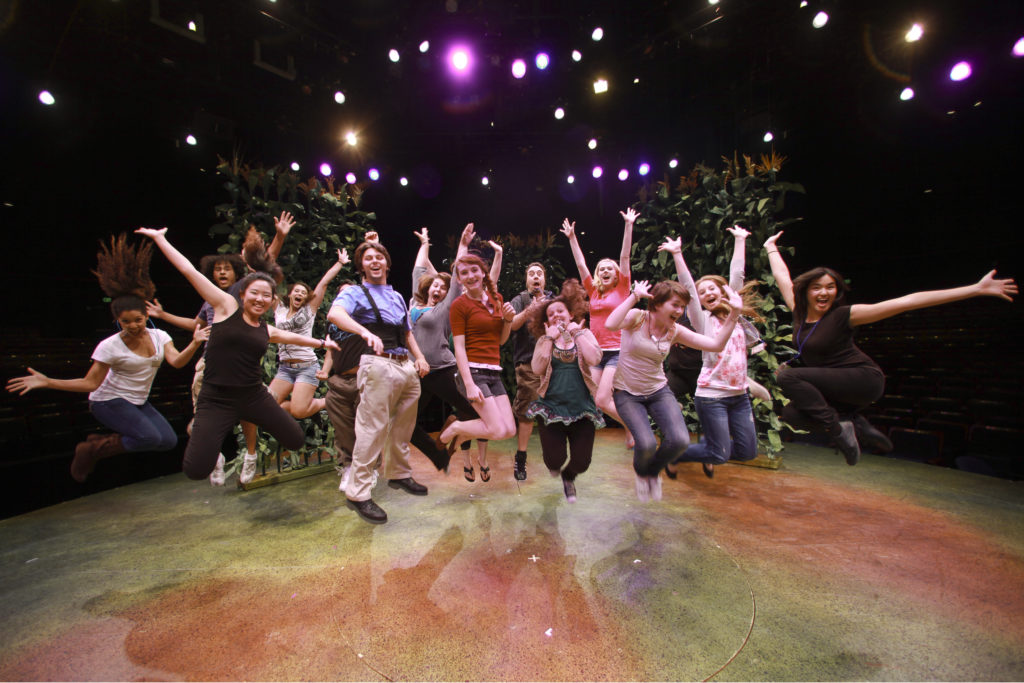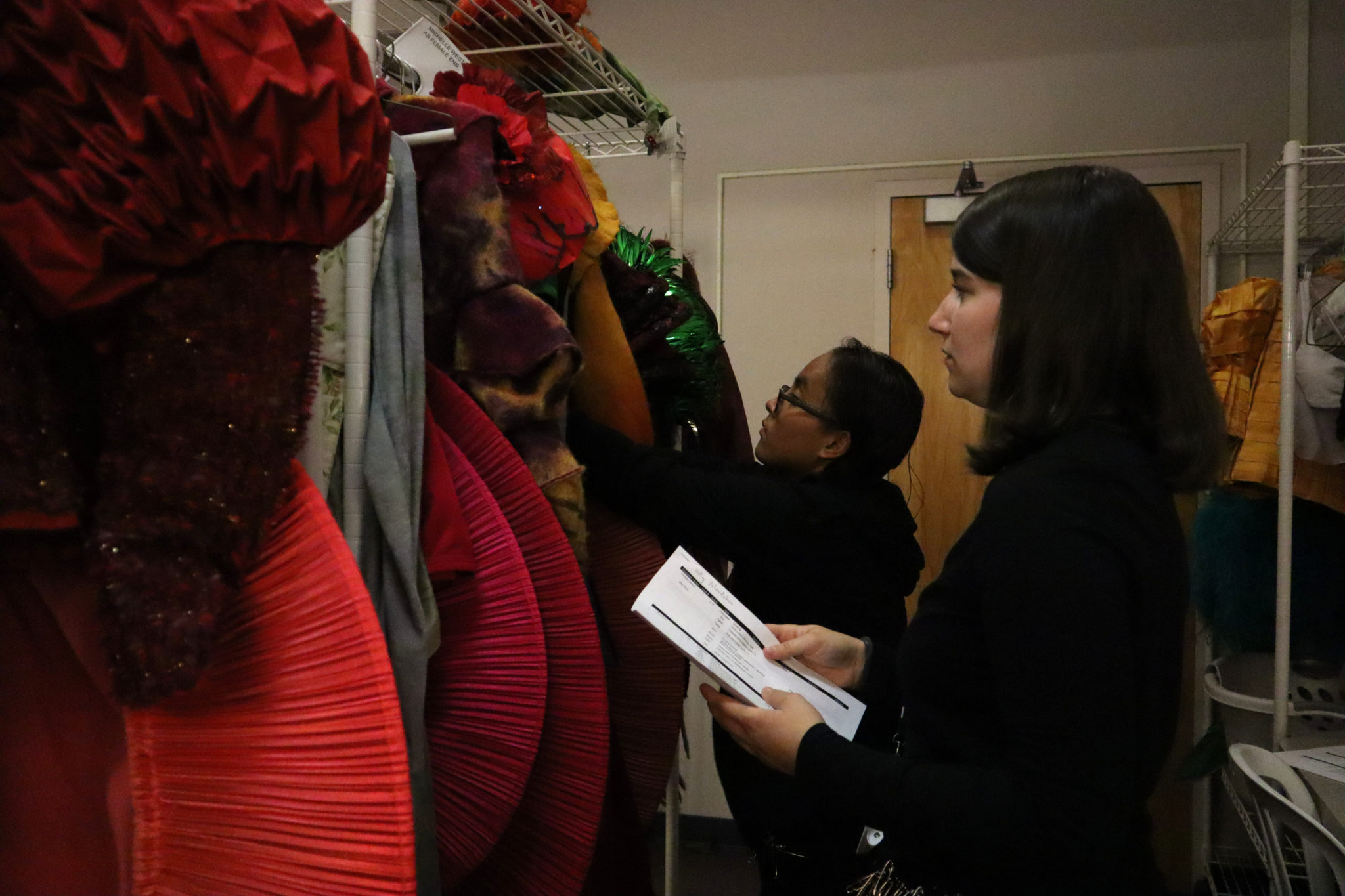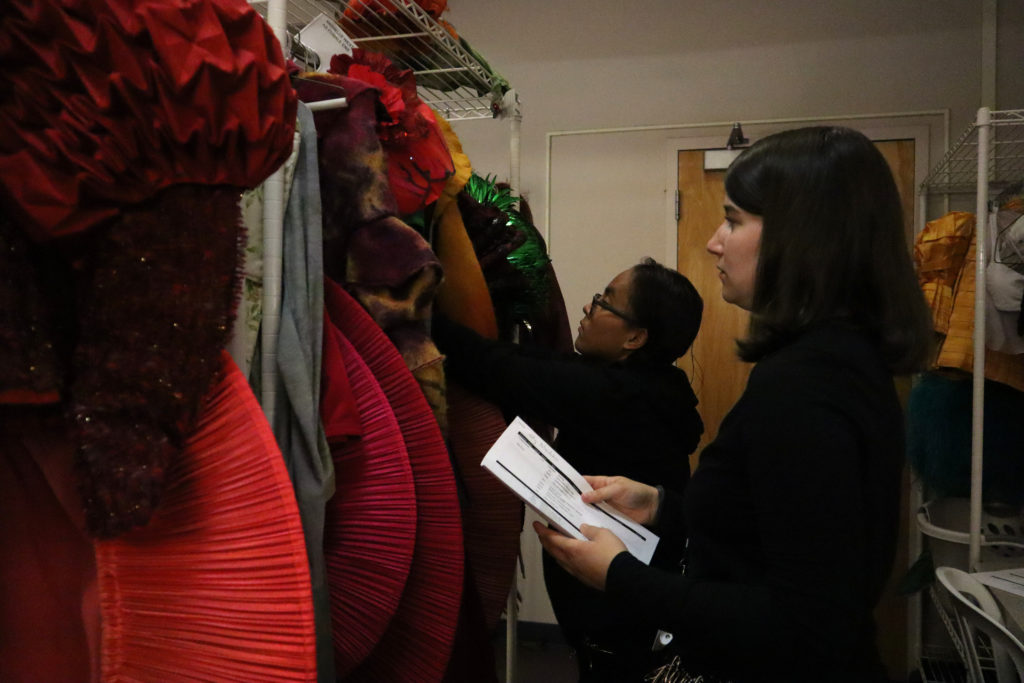 ABOUT BROADWAY AT MUSIC CIRCUS:
Broadway At Music Circus was founded in 1951 when veteran Broadway producers Russell Lewis and Howard Young established the first tent theatre west of the Mississippi in California's Capital. Since then this first-class summer stock season has become a predominant landmark on Sacramento's cultural landscape. An average of 100,000 patrons a year attend performances in the arena-style theatre. Broadway At Music Circus employs a variety of professional and aspiring artists and theatre lovers. Each summer, creative staff (directors, choreographers, and designers) and lead actors and ensemble members are brought in from New York and Los Angeles to work with local actors, artisans, and students to produce six shows from June through August.
Since 1975, Broadway At Music Circus, in cooperation with American River College, has been educating and nurturing aspiring theatre artists with invaluable hands-on training and experience in professional theatre. During the Broadway At Music Circus internship students earn college credit while collaborating side by side with professional artists. Our internships offer the chance to network with Broadway At Music Circus staff, designers, artists, technicians, and other interns as participants are immersed in the world of musical theatre with the largest continually operating musical theatre in-the-round in the country.
ABOUT THE INTERNSHIP:
The program is highly recommended for college students and high school students entering their senior year. From the end of May through August, interns will support the production of professional theatrical performances. In addition, interns attend weekly guest lectures with Broadway At Music Circus staff and visiting artists. Interns earn up to four units of credit through American River College.
Broadway At Music Circus internships are a full-time commitment. Weekly schedules consist of six days and an average of forty-eight hours. Schedule and assignments are subject to change depending on the needs of the production. Due to variable hours of the program and the intense nature of the position, it would be very difficult to hold an outside job while pursuing an internship at Broadway At Music Circus.
Broadway At Music Circus is committed to the preservation and expansion of American musical theatre as an art form through educating new audiences and nurturing aspiring artists. The summer internship program fulfills this commitment and is unlike any other educational experience in the region. It provides an opportunity for students serious in their professional ambitions to be immersed in musical theatre and explore future career possibilities.
DEPARTMENTS:
COSTUME
Develop skills to design, craft, and construct costumes under the supervision of costume shop team.
HAIR
Develop skills to set, fit, and properly maintain wigs, facial hair, and makeup designs under the supervision of the hair, wig, and makeup teams.
PRODUCTION CENTER
Develop skills to organize and maintain properties, scenic elements, and costumes under the supervision of the production center team.
SOUND
Develop skills to design, install, maintain, and execute theatrical sound under the supervision of the sound team.
STAGE MANAGEMENT
Develop skills to coordinate properties and scenic elements and serve on the performance running crew under the direction of the stage management team.
WARDROBE
Serve on the performance running crew to assist actors with costume dressing and quick changes under the supervision of the wardrobe team. Develop skills to properly handle and maintain professionally-designed theatrical costumes.
Things to Consider
Interns are required to register as students of American River College by May 15. Enrollment and tuition for the course are handled by Broadway At Music Circus.
Interns are scheduled on average 40-48 hours per week.
Schedules vary depending on the production schedule but often include nights and weekends.
All internships are unpaid.
You will not have time to have an outside job.
Housing and transportation are not provided.
Applications for the summer of 2023 season will be open in February 2023.