A letter from Broadway Sacramento
President and CEO, Richard Lewis
As I'm sure you're aware, the City of Sacramento will begin renovation of the Community Center Theater in June of 2019, so the venue will be temporarily closed to the public immediately following our Broadway On Tour presentation of Disney's Aladdin. Currently budgeted at approximately $96 million, the extensive renovation will touch virtually every part of the theatre. With an expanded lobby, additional restrooms, new seating, additional aisles, an acoustical upgrade and a dramatically redesigned exterior, Community Center Theater will feel like a brand new venue when it reopens in the fall of 2020.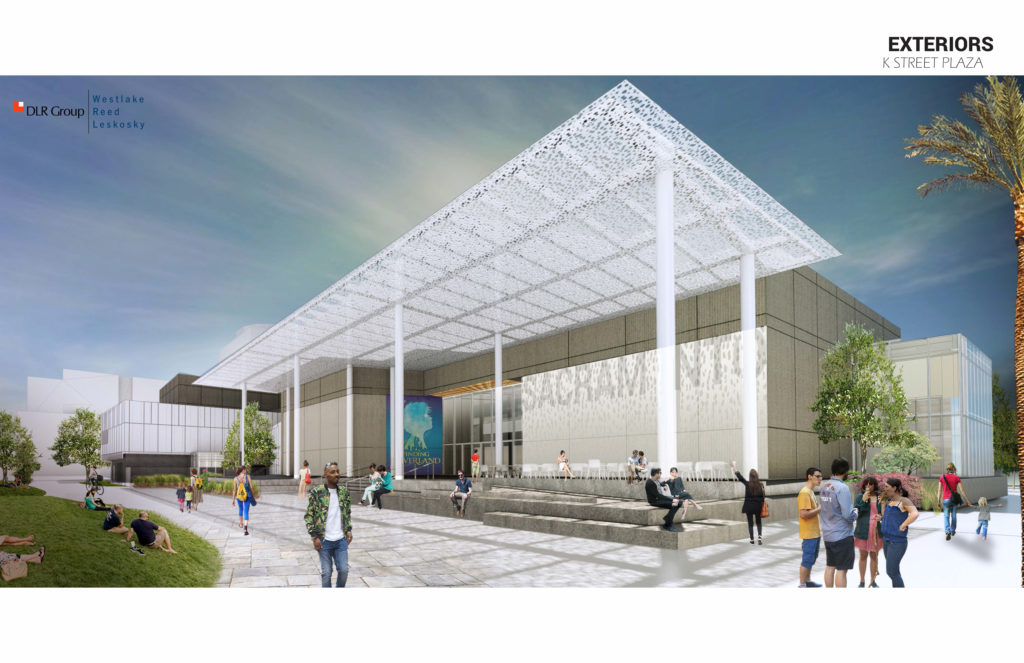 While the Community Center Theater is closed, we will present the 2019-20 Broadway On Tour season a few blocks away at the Memorial Auditorium, 1515 J Street in Sacramento. Work on the Community Center Theater is scheduled for completion in the fall of 2020, so Broadway On Tour will return there for the 2020-21 season. We have some phenomenal shows lined up for 2019-20, which will be the only Broadway On Tour season to take place at Memorial Auditorium. To enable the facility to accommodate the complex technical needs of these shows, the City is spending more than $16 million on upgrades. Those improvements, which include new seating on the Ground Floor and acoustical upgrades throughout, will also significantly enhance your experience at our shows in Memorial Auditorium.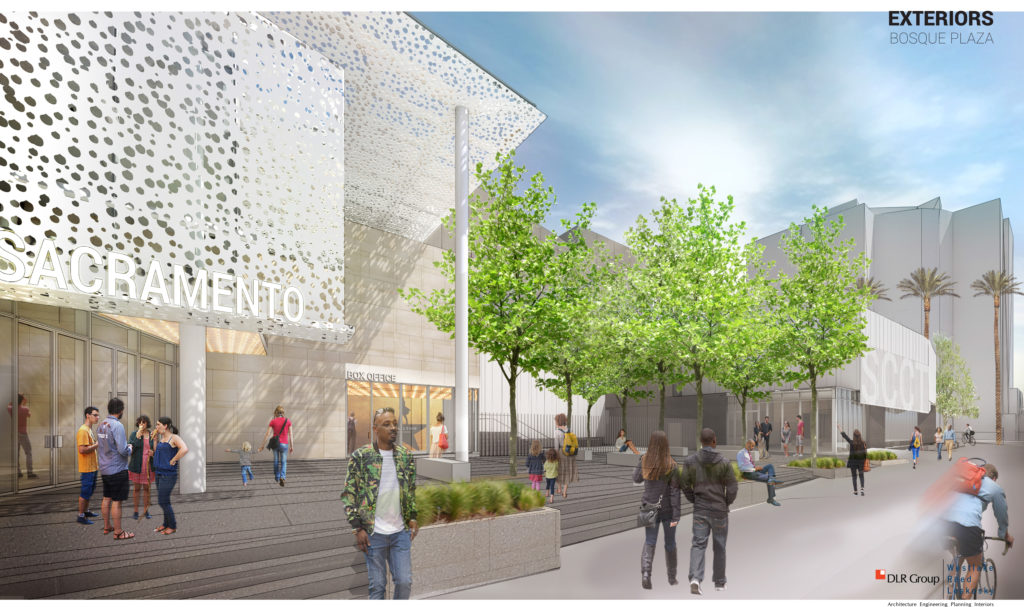 Nonetheless, your viewing experience in Memorial Auditorium will be different from that in Community Center Theater. For example, given the dramatically dissimilar configurations of the two theaters, season ticket locations will be different at Memorial. I can assure you that over the last several months we have made every effort to equitably accommodate our season ticketholders with their new seat assignments for Memorial Auditorium.
If you have questions about the move to Memorial Auditorium for the 2019-20 Season please don't hesitate to contact our Box Office at (916) 557-1999. Please be assured that we will continue to do everything possible to make sure that any logistical differences or minor inconveniences at Memorial do not detract significantly from your overall enjoyment of our shows there.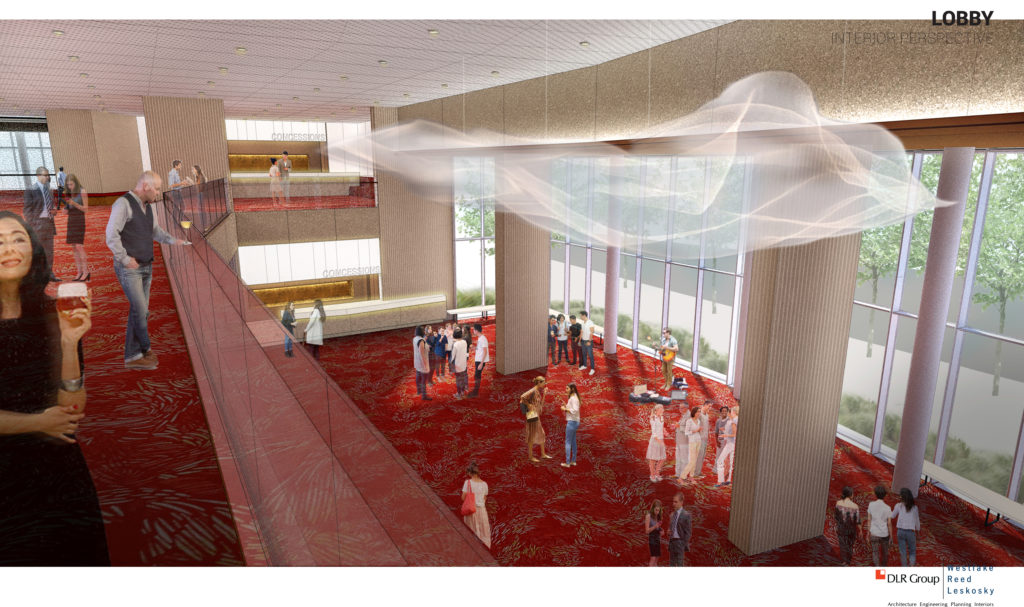 I greatly appreciate your patience and understanding, and hope you'll stick with us during this transition. Please keep in mind that after just one season at Memorial Auditorium, Broadway On Tour will return to a Community Center Theater transformed into a world class, state-of-the-art facility. I'm confident that once we get there, we'll all realize the journey was worthwhile.
Sincerely,
Richard Lewis, Broadway Sacramento President/CEO

BROADWAY ON TOUR 2019-20 SEASON AT MEMORIAL AUDITORIUM
FREQUENTLY ASKED QUESTIONS

MEMORIAL AUDITORIUM
Where will the 2019-2020 Broadway On Tour season be presented?
All shows for the 2019-20 season, November 2019 through May 2020, will take place at Memorial Auditorium, 1515 J Street, Sacramento.
What upgrades are being made to Memorial Auditorium?
The $16 million upgrade includes new seating for the Ground Floor; refurbished fixed seating on all other levels; enhanced acoustics; expanded loading dock (temporary upgrade); upgraded theatrical lighting, sound and rigging equipment; refurbished dressing rooms; modular restrooms (temporary upgrade); lobby monitors; upgraded concession stands.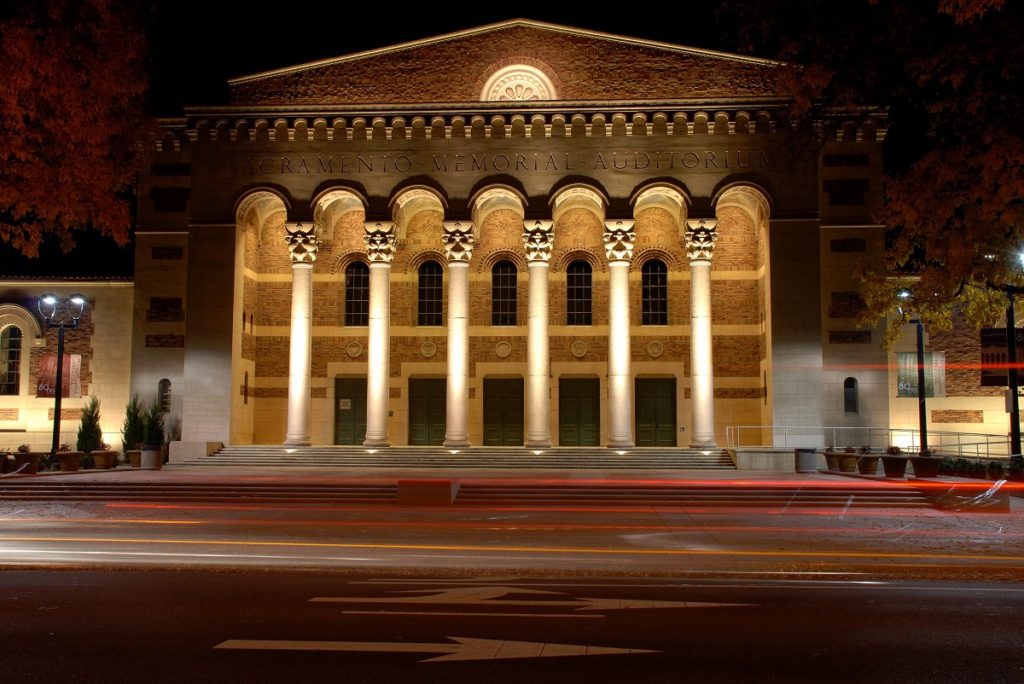 What is the seating like at Memorial Auditorium?
Main Floor seating will be non-permanent fixed seating with armrests and padding, on a sloped floor. The Dress Circle and Lower Balcony will be permanent fixed upholstered seating with armrests. The Upper Balcony has wooden seats of various widths with armrests.
Where will the restrooms be located at Memorial Auditorium?
In addition to the current interior restrooms, fully functional modular restroom facilities with ADA-compliant entry will be located outside the 15th Street entrance to Memorial Auditorium. These will be accessible via a covered pedestrian walkway.
What will the sound be like in Memorial Auditorium?
With the installation of acoustic panels and other upgrades, the acoustics in Memorial Auditorium should be comparable to other venues where touring Broadway shows take place.
Will there be accessible seating in Memorial Auditorium?
Yes, on the Ground Floor only. There are no elevators to upper levels.
Does Memorial Auditorium have an elevator to upper levels that's open to the general public?
There is no elevator available to the general public.
Did the temporary relocation to Memorial Auditorium impact show selection for the 2019-20 Broadway On Tour season?
No, all the shows that were available and appropriate for the 2019-20 season could be accommodated in Memorial Auditorium, after the planned upgrades to the venue.
BOX OFFICE INFORMATION
Where can tickets be purchased or exchanged for this Broadway On Tour season at Memorial Auditorium?
As in previous seasons, Broadway Sacramento Box Officec is located at 1419 H Street, Sacramento. Open Mon. – Sat. 10am – 6pm and select Sundays Noon – 5pm.
Where and when can I pick up Will Call tickets for shows at Memorial Auditorium?
Will Call tickets will be available one hour prior to performance time in the lobby of the Memorial Auditorium.
Will the City of Sacramento box office at Community Center Theater be closed during renovation?
Yes, the entire facility, including the Convention Center Box Office located at the Community Center Theater, will be closed during renovation. The box office will be relocated to Memorial Auditorium, where advance tickets will be available for all Memorial Auditorium events.
COMMUNITY CENTER THEATER
When will Community Center Theater renovation begin?
While some minor exterior work will begin beforehand, most of the renovation will start in June 2019.
What is the cost of this renovation?
The Sacramento City Council has approved a budget of approximately $96 million for the project.
When will the transformed Community Center Theater reopen?
Community Center Theater is scheduled to reopen in October 2020. Some exterior work may continue beyond that date, but it would not impact events occurring inside the theater.
What upgrades will be made to Community Center Theater?
Updates include the following: Dramatically redesigned exterior; elegant interior; additional restrooms; significantly expanded lobby; new seats on all levels; additional aisles; state-of-the-art sound and acoustics; enhanced theatrical lighting and rigging system; new dressing rooms and talent support facilities.
SEASON TICKETHOLDERS
Where will my season tickets be located during the season in Memorial Auditorium?
Broadway On Tour season ticketholder seat locations in Memorial Auditorium are indicated on the invoice form in your subscription renewal packet, which also includes a seating map.
How were my Memorial Auditorium season ticket seat locations determined?
With shorter rows and a dramatically different seating configuration, the most equitable way to assign locations was to seat row by row while looking at subscribers' current seat assignments in the Community Center Theater and considering any special seating needs. We made every attempt to provide as equitable seating as was possible in very different venue arrangements.
Will my season ticket seat locations in the renovated Community Center Theater be identical to my current locations?
While we do not have a finalized seating diagram of the renovated space yet, we do know that the new layout will be very different from the current Community Center seating plan. We are aware that the orchestra will have new aisles, fewer seats, some shorter rows, and a different overall configuration. We will make every effort to accommodate our valued returning subscribers when assigning new locations for the 2020-21 season renewal.
What if I don't like my seats?
As with previous seasons, during the renewal process you may call the Box Office or request a change of seating on your renewal form. Options will be subject to availability and looked at after the renewal deadline. It is particularly important for you to notify us in advance if you have special seating needs. Requests will be considered by date of renewal.
If I don't renew my season tickets for the 2019-20 Broadway On Tour season at Memorial Auditorium, can I retain my 'continuous subscriber' status if I renew for the 2020-21 season back at Community Center Theater?
No, in fairness to all subscribers, to retain your 'continuous subscriber' status, you will need to order season tickets for the 2019-20 Broadway On Tour season. If you choose not to renew, you will be handled as a new subscriber if you decide to order Broadway On Tour season tickets in the future.